There are many TMs present in Pokemon Scarlet and Violet, each having a different move associated with them. Using a TM on a Pokemon teaches it that move that helps in fighting effectively in competitive as well as wild battles. As we have already discussed how to get many other TMs in Pokemon SV, in this guide, we will be talking about how to get the Phantom Force TM in Pokemon SV. So, continue reading this article till the end.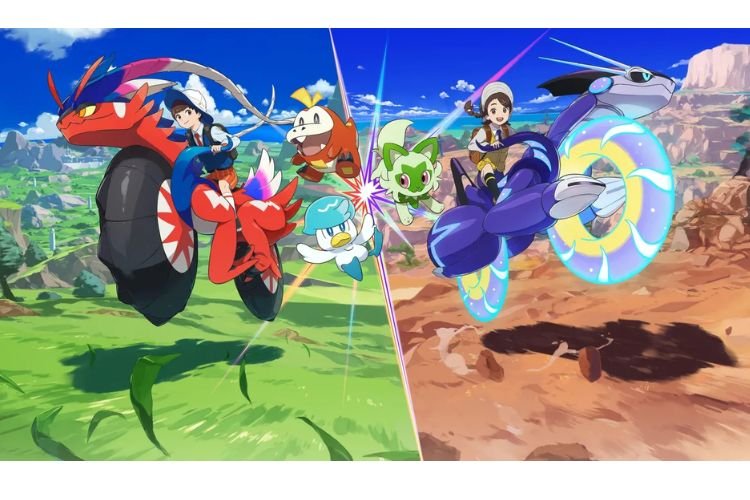 What is Phantom Force TM Pokemon SV?
Phantom Force TM teaches the "Phantom Force" move to the Pokemon on whom it is used. This move is a Ghost-Type move that inflicts direct damage on the target Pokemon. This move comes with 90 Power and 100% accuracy. However, the downside of this move is that it makes the user semi-invulnerable during the first turn and makes it attack in the second turn. On top of everything, the attack of this move goes through the Protect move of the opponent. Moving on, let's see how to get this TM in Pokemon SV.
How to get Phantom Force TM in Pokemon SV?
Like some other TMs in the game, Phantom Force TM is also added to the list of craftable TMs on TM Machine after defeating the Team Star Fighting Crew. Beating this crew unlocks many TMs on TM Machine and Phantom Force TM is one of them. So, once you defeat them, you can visit any TM Machine in the game and start crafting Phantom Force TM by submitting the required crafting materials. Here is the list of the same:
10000 LP
3x Shuppet Scrap
5x Sinistea Chip
3x Greavard Wax
However, this TM is also available to get through Pokeball Drops in the overworld. To be specific, you can head to the following locations to collect Phantom Force TM from Pokeball Drops:
In the eastern region of Tagtree Thicket.
At the northern section of Inlet Grotto, inside a cave.
If you are not willing to defeat Team Star Fighting Crew, you can collect this TM from the overworld by visiting these locations. So, this was everything about getting Phantom Force TM in Pokemon SV. If you found this guide helpful, share it with your friends. You can read our guides on how to get and find other TMs in the game below: