TMs have been a part of Pokemon games since Generation I. Recently, The Pokemon Company has initiated the ninth generation of Pokemon games through Pokemon Scarlet and Violet. Following the drill, this installment also includes the TM mechanism that you can use to teach moves to Pokemon. Now, there are numerous kinds of TMs available, associated with different kinds of moves to teach. One of the moves that you can teach your Pokemon is "Fake Tears". And for that, you might want to get your hands on the Fake Tears TM. Here is everything you need to know about getting Fake Tears TM in Pokemon SV.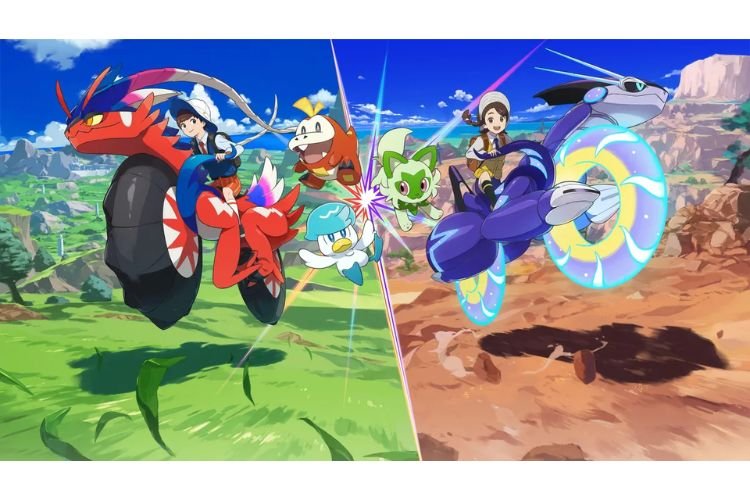 What is Fake Tears TM in Pokemon SV?
Fake Tears TM lets you teach the "Fake Tears" move to your Pokemon. Fake Tears is a dark-type move that was introduced in 3rd Generation Pokemon games. This move lies under the Status moves category and therefore does not deal direct damage to the opponent. Rather, it lowers the "Special Defense" stat of the target Pokemon by two stages. This move is also 100% accurate. Now that you know enough about this TM, let's see how to get it in the game.

How to get Fake Tears TM?
Fake Tears TM can be claimed as a reward after defeating Team Star Dark Crew Giacomo. Defeating Team Star Dark Crew will give you a bunch of TMs and Fake Tears is one of them. However, you can also collect this TM from the Pokeball drops in the wild by exploring several locations. Here are some details of the location where you can find this TM. Fake Tears TM can be found at:
South of Cortondo in South Province (Area Two), around a large rock.
South Province (Area Three), found below a cliff.
North West of the East Paldean Sea, on the cliff.
North of Dalizapa Passage Pokemon Center.
Once you collect a Fake Tears TM, it would be added to the list of craftable items in TM Machines present at any Pokemon Center. Now, you can craft as many Fake Tears TMs as you want at any time. All you have to do is reach and interact with TM Machine and have sufficient crafting materials. Here is the list of crafting materials required for Fake Tears TM:
400 LP
3x Teddiursa Claw
3x Bonsly Tears
So, that was everything you need to know about getting Fake Tears TM in Pokemon SV. If you found this article helpful, share it with your friends.
Related: Pokemon Scarlet & Violet (SV): How to Craft, Find & Get Charm TM