Giga Drain TM is one of the many TMs present in the Pokemon Scarlet and Violet game. This TM teaches the "Giga Drain" move to a particular Pokemon. But since Pokemon Scarlet and Violet is a new game, many players don't know how to get Giga Drain TM. If you are also wondering the same, then you are at the right place. Carry on reading this article to learn how to get Giga Drain TM in Pokemon SV.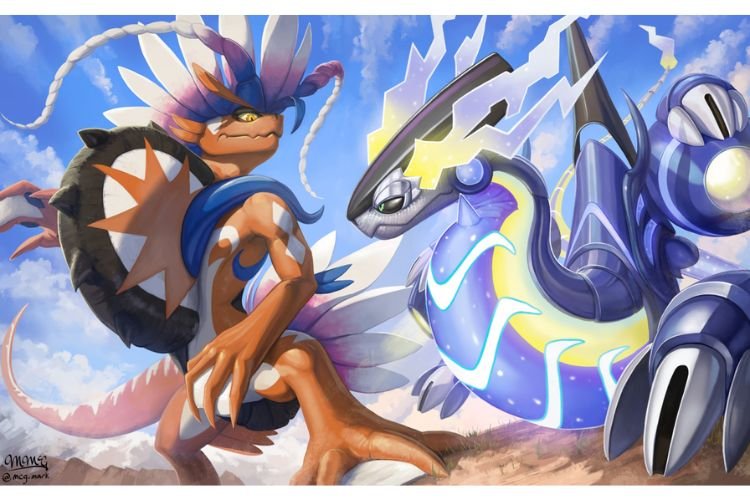 What is Giga Drain TM in Pokemon SV?
As mentioned earlier, Giga Drain TM lets you teach the Giga Drain move to a Pokemon. This move is a Grass-type move that inflicts direct damage on the target Pokemon. As an additional effect, the Pokemon who uses this move recovers half the HP of the damage it deals on the opponent. So, if this move is used with the right strategies, it can be the key to winning competitive battles. Overall, it comes with 100% accuracy and 75 power. Moving on, let's see how to get this TM in Pokemon SV.
How to get Giga Drain TM in Pokemon SV?
TM Machines are featured in Pokemon Scarlet & Violet. These machines let you craft any kind of TM you want in exchange for certain crafting materials. But before crafting a TM, you must make sure that it is present in the list of craftable TMs in the game. Now, some TMs come pre-registered on TM Machine whereas some need to be registered by collecting them.
Speaking of Giga Drain TM, it does not come pre-registered. To register it on TM Machine, you have to either find it on the overworld or defeat the Team Star Fairy Crew. To find this TM in the overworld, head outside of the Eastern region of Cascarrafa City. If you have found this TM or have defeated the Team Star Fairy Crew, it would automatically be added to the list of craftable TMs on TM Machine. Now, you can go ahead and craft multiple copies of Giga Drain TM by submitting the following crafting materials:
8000 LP
3x Hoppip Leaf
3x Skiddo Leaf
5x Capsakid Seed
So, this was everything about getting the Giga Train TM in Pokemon SV. If you found this guide helpful, share it with your friends. You can read our guides on how to get and find other TMs in the game below: