If you are also looking for a guide to learn how to get Aura Sphere TM in Pokemon SV, then you are at the right place. Pokemon SV is the latest installment in the Pokemon video games series. Though this game has brought many changes and new features, the core gameplay remains similar to other Pokemon games. This also includes the iconic TM feature. Carry on reading this guide to find out the process of finding the Aura Sphere TM in this game.
What is Aura Sphere TM in Pokemon SV?
Aura Sphere TM helps players teach the "Aura Sphere" move to a particular Pokemon. Aura Sphere move is the fighting type move that inflicts direct damage on the target Pokemon. The special effect of this move is that it will never miss and will definitely hit the target Pokemon or opponent. However, this move comes with 80 power and is highly effective against Normal, Ice, Rock, Dark, and Steel Type Pokemon. Moving further, let's see how to get this TM in Pokemon SV.
How to get Aura Sphere TM in Pokemon SV?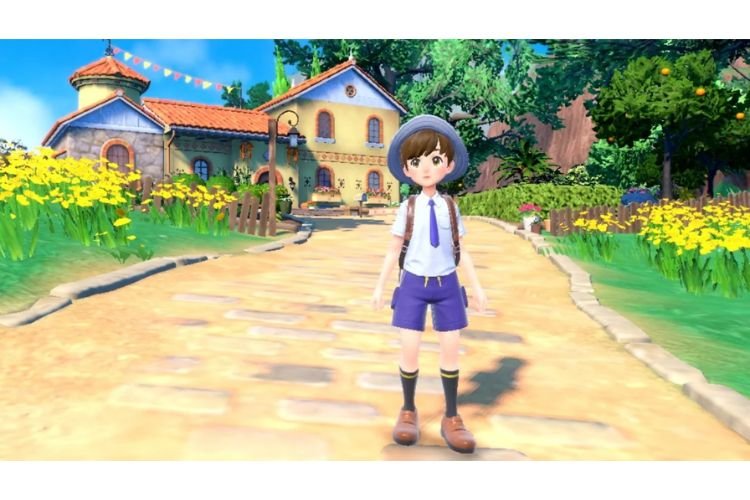 In Pokemon SV, you can use TM Machines to craft all kinds of TM. But, you cannot craft a particular TM unless it is registered or present in the craftable TM list on the TM Machine. Well, some kinds of TM are pre-registered and are available to craft right from the beginning of the game. But still, there are many kinds that need to be registered. Now, in the case of Aura Sphere TM, you have to register it first to craft it. To register this TM on the TM machine, you have to defeat the Team Star Fairy Crew. Although Team Star Fairy Crew is easy to defeat when you progress ahead in the game, there is yet another method to get this TM. It is by collecting it from the overworld. As soon as you collect it from the overworld, you can see this TM available to craft on TM Machine. To find this TM in the overworld you can head to the south of Alfornada. Here you can find this TM on the terrain by the edge of the cliff as a random item drop.
Once this TM is added to the craftable TMs list, you can visit any TM machine and start crafting copies of this TM by exchanging the following crafting materials:
8000 LP
5x Ralts Dust
3x Riolu Fur
3x Charcadet Soot
So, this was everything about getting Aura Sphere TM in Pokemon SV. If you found this guide helpful, share it with your friends. You can read our guides on how to get and find other TMs in the game below: