If you are also wondering how to craft or find Agility TM in the recently released Pokemon game, Pokemon Scarlet and Violet, then you are at the right place. By the end of this guide, you will learn what Agility TM is and how you can get it in Pokemon SV. So, let's get right into it.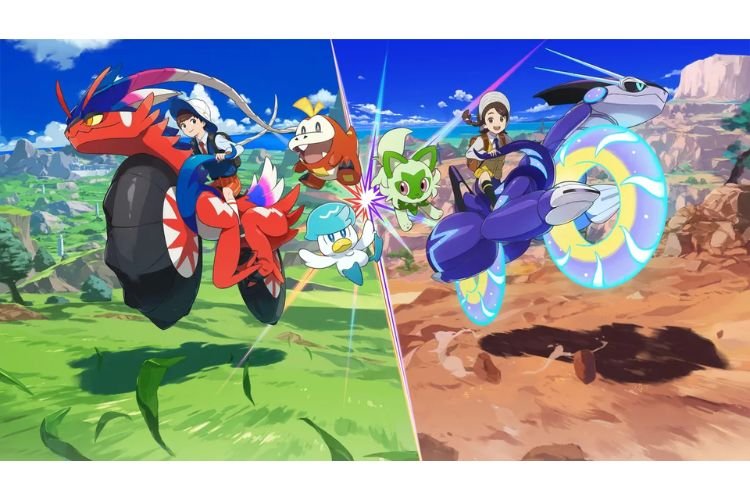 What is Agility TM in Pokemon SV?
Agility TM is one of the oldest TMs in the Pokemon video games franchise. It was introduced back in Generation I and has been an impactful move for many seasons and games since then. As you can probably guess, by using this TM on a particular Pokemon, you can teach it the "Agility" move. Agility Move is a psychic move that does not directly damage the opponent. The main effect of this move is that it significantly increases the Speed stat of the Pokemon to whom it is taught. So, it would be highly beneficial to teach this move to a Pokemon who is lacking in Speed stats. As this move does not affect the opponents directly, there is no damage or Accuracy stat for this TM. Now that you know enough about Agility TM, let's see how to get it.
How to get Agility TM?
Just like other TMs in the game, Agility TMs can be found at several locations in the Paldean world. To find it, you must look for a glowing-yellow Pokeball drop. Certainly, you can find this Pokeball drop at these locations:
West side of Mesagoza in South Province (Area Two) and search for it near the cliff.
Head to the West Province Area One and search for it close to the river.
Once you get an Agility TM, you can craft multiple copies of it using any Pokemon Center's TM Machine. However, you have to collect enough crafting materials to exchange in order to craft Agility TMs. Here is the list of materials that you will require for Agility TM:
800 LP
3x Fletchling Feather
3x Oricorio Feather
So, this was all you need to know about getting Agility TMs in Pokemon SV. If you found this article helpful, share it with your friends.
Related: Pokemon Scarlet & Violet (SV): How to Craft, Find & Get Take Down TM