Using the Ice Fang TM on a particular Pokemon will teach it the "Ice Fang" move that can be used in competitive battles. TMs have been an integral part of Pokemon games from the beginning and this mechanism has also been included in the latest Pokemon title, Pokemon Scarlet and Violet. Since these titles are recently released, not many players know how to get the Ice Fang TM in the game. If you are also having a similar question, then you are at the right place. Carry on reading this article to learn how to get Ice Fang TM in Pokemon SV.
What is Ice Fang TM in Pokemon SV?
There are many kinds of TM that help you teach different kinds of moves to a Pokemon. Likewise, the Ice Fang TM helps you teach the "Ice Fang" move to your pokemon. This move was introduced in Generation IV. It has been one of the popular moves due to its damage-dealing trait. Ice Fang attacks one target at a moment with 65 power and 95% accuracy. Apart from dealing physical damage, this move also tends to freeze the opponent or make them flinch, though there is a 10% chance of it. Now that you know about what Ice Fang TM is and what it does, let's move on and see how to get it in Pokemon SV.
How to get Ice Fang TM in Pokemon SV?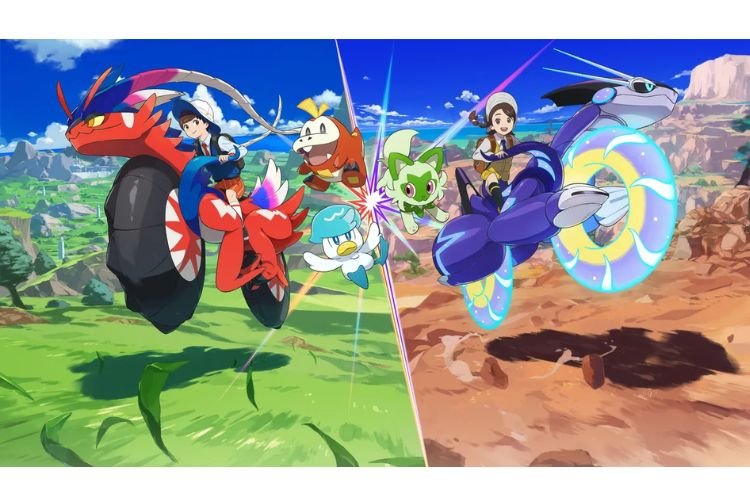 Just like all other TMs, getting an Ice Fang TM is quite easy. This item can be easily collected from the overworld. To be specific, head to the center of South Province (Area Three), and look for a glowing yellow color drop on top of a cliff.
Adding to this point, you can also craft Ice Fang TM from the TM machines once you unlock Poke Center in the game. Ice Fang TM comes registered on TM Machines right from the beginning. Now, TM Machines can also be used to farm multiple copies of TMs. These machines are present at every Pokemon Center in the game and offer the most efficient way to get new moves. For crafting Ice Fang TM, you will require the following crafting materials:
So, this brings us to the end of this guide. This was all about getting Ice Fang TM in Pokemon SV. If you found this article helpful, share it with your friends.
Related: Pokemon Scarlet & Violet (SV): How to Craft, Find & Get Protect TM