Fire Fang TM has been present in the Pokemon Video games since Generation IV. It lets you teach the "Fire Fang" move to a particular Pokemon. Fortunately, this TM is also available in Pokemon Scarlet and Violet. But since it is a brand new game, many players don't know how to get or craft it. If you also have a similar question in mind, you are at the right place. Carry on reading this article to learn everything about getting Fire Fang TM in Pokemon SV.
What is Fire Fang TM in Pokemon SV?
As mentioned above, using a Fire Fang TM on a particular Pokemon teaches that Pokemon, the Fire Fang move. Fire Fang is a Fire-type move that is known for dealing physical damage to the target Pokemon or opponent. Moreover, when you use this move, there is a 10% chance that the opponent would back out. Adding to this point, there is also a 10% chance that it will burn the opponent. Moreover, this move comes with 65 Power and 95% accuracy.
How to get Fire Fang TM in Pokemon SV?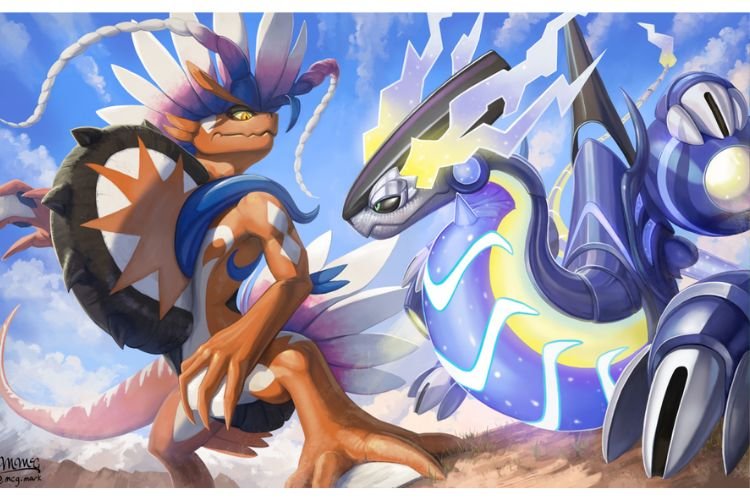 Pokemon games usually have TM Machines. These machines are located at every Pokemon Center and are used to craft TMs by submitting certain crafting materials. As you all know, there are many kinds of TMs, each having different and unique moves. Now, you can craft only those TMs that are registered on TM Machines. You have to collect some kinds of TMs initially to get them registered on TM Machines, but there are also some kinds that come registered right from the beginning. Luckily, Fire Fang TM is also one of them. To get a Fire Fang TM, you can visit any Pokemon Center's TM Machines and submit the following crafting materials:
Though crafting Fire Fang TM through TM machines is the best method to get it, you can also collect it from the overworld. Head to the river at West Province Area One and get on top of the hill close to it. Here, you can find a glowing collectible object near the tall grass. It's nothing but a Fire Fang TM.
So, this brings us to the end of this guide. This was all about getting Fire Fang TM in Pokemon SV. If you found this article helpful, share it with your friends.
Related: Pokemon Scarlet & Violet (SV): How to Craft, Find & Get Protect TM