If you are also wondering how to get the TailWind TM in Pokemon SV, then you are at the right place. In this article, we are going to focus on what a TailWind TM is, what are its effects and how you can get it in Pokemon SV. So, without any further ado, let's get right into it.
What is TailWind TM in Pokemon SV?
TailWind TM is one of the most wanted TMs in the Pokemon games. As you might already know, this TM teaches the TailWind move to Pokemon. It is one of the most popular TMs because of its overpowering effect. When the TailWind move is used, it boosts up the Speed Stats of all the Pokemon in your lineup by two stages. And that too for complete four turns. TailWind is a Flying Type move that was introduced back in Generation IV. Moving further, let's see how to get this TM in Pokemon SV.
How to get TailWind TM in Pokemon SV?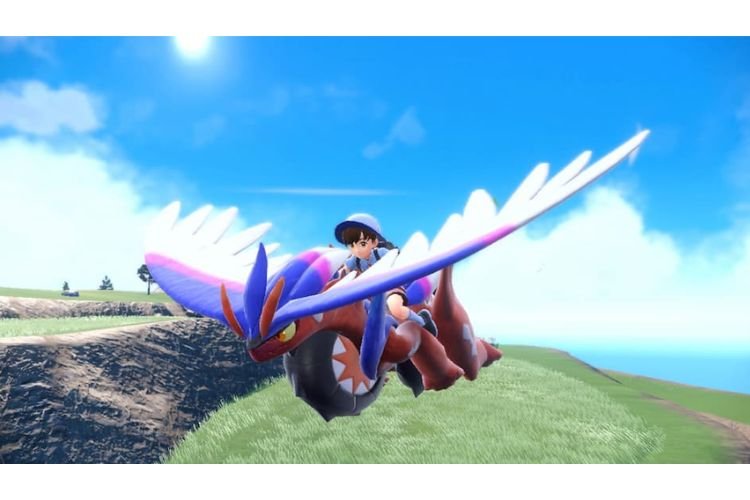 Getting the TailWind TM in Pokemon SV is a piece of cake. To get it in the most efficient way, you should craft it using the TM Machines present at every Pokemon Center in the game. Through TM Machines, you can even craft multiple copies of this TM by submitting the required crafting materials. But for that, you will have to add TailWind TM to the craftable TM list first.
TailWind TM would automatically get added to the list of craftable TM when you find and collect it from the overworld. This TM is available as a drop item in the overworld that you can collect. To be specific, you must head to Levincia City and search it near the blue tables. Once you will collect it, you will be able to craft it using the TM Machine. But that's not enough. You will also have to collect the required crafting materials. Here is the list of the same:
5000 LP
3x Rufflet Feather
3x Rookidee Feather
3x Bombirdier Feather
So, this was everything about getting the TailWind TM in Pokemon SV. If you found this guide helpful, share it with your friends. You can read our guides on how to get and find other TMs in the game below: