You will be up against Berzerk, a creature of the 4th dimension. You have to defeat him to get back to your world or you will be stuck there forever. Here's everything you need to know.
Friday Night Funkin
The 2020 released title is a rhythm game developed by @ninja_muffin99. It revolves around the story of a boyfriend who is desperately trying to impress his girlfriend but isn't able as he faces hurdles on his path. the boyfriend has to defeat every opponent he faces in a battle of music by singing the correct note on time. The player controls the boyfriend and has to make him win. If he wins, he gets a kiss.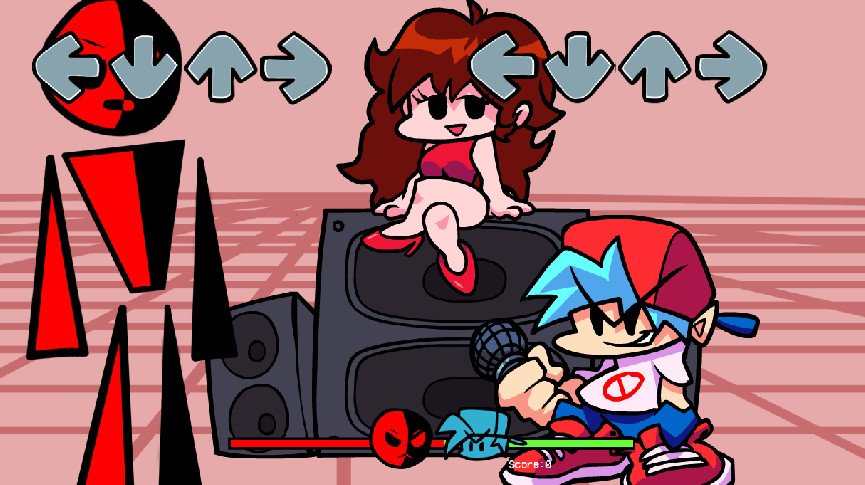 The game is currently live with the Week 7 update featuring 3 new tracks and a new character named Tankman. The music composition of the game is managed by @kawaisprite and thanks to him, FnF has the best tracks to battle on. However, the game can get repetitive if played regularly so to enrich the experience, mods are available to download. In this article, we will be talking about this new VS Berzerk Mod.
Friday Night Funkin- VS Berzerk Mod
This mod features a new character named Berzerk who is from the fourth dimension. The mod creator said the following- "You just got done beating a weird Spirit in a rap battle and you're about to get outta there. But, in your path lies a glitchy matrix. Since you have nothing better to do, you step in. BOOM. Now you're in the 4th dimension, the home of Berzerk." The mod features a new week with 4 unique songs, each harder than the last.
So, now you need to defeat him to get back to your world but hold on because that isn't going to be easy by any means. If you are really up for a challenge, then download this mod.
How to download this mod?
This mod can be downloaded from the 
official GameBanana website
 or you can find the direct download link 
here
. After downloading, extract the files and replace them with the original game files to apply the mod.
More Mods-
We also have other mods which introduce new concepts and visual changes to Friday Night Funkin. Here's the list-