It has been leaked by sources that the Week 7 update for FnF will be getting Ritz as the new Antagonist. However, with no confirmed update, fans are desperate to fight the character. Well, in this mod, you can't fight him as you will be playing as Ritz. Here's everything you need to know.
Friday Night Funkin
The 2020 released rhythm game is currently due an update. Developed by @ninja_muffin99, Friday Night Funkin features the story of a boy who is trying to impress his girlfriend but isn't able to do so as his path is blocked. He has to fight anyone who stands in his way in a battle of music. The player takes control of the boyfriend and has to hit the correct notes on time to help him win. FnF features catchy tracks to battle on and with each update hitting every 2-3 weeks, we get to see new tracks and characters added to the game.
Week 7 update is going to be added soon in the game and rumors have it that the new antagonist for Week 7 is going to be Ritz. Well, how about playing as Ritz?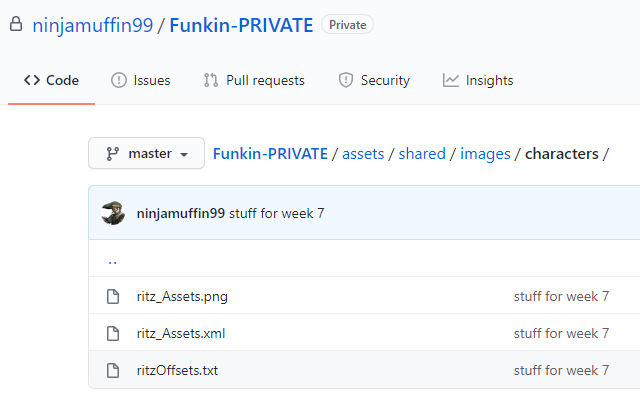 Ritz Mod- Work In Progress
This new Ritz mod for FnF will be replacing the Boyfriend with the grey-furred anthropomorphic rat, Ritz that is rumored to come in Week 7 as an antagonist. So, it will be interesting to see how well this mod works and how well is the character made.
How to download this mod?
You can download it from the official GameBanana website or you can find the direct download link here. After downloading, replacing the extracted files with the original game files to apply this mod.
Credits-
Game developer– @ninja_muffin99
Mod Credits- Bread_111
More Mods-
There are many other mods for FnF that are unique and interesting. If you wish to try any of them, here's a list-
Fun Sized Whitty Mod- Click here
Dancin Mod- Click here
Pico styled Bf mod- Click here
Rin Kagamine Mod- Click here
Pico vs Evil Boyfriend Mod- Click here
Among Us mod- Click here
B side mod- Click here
BLU Mod- Click here
Multiplayer mod- Click here
Hatsune Miku mod- Click here
Link and Zelda mod- Click here
Minus Mod- Click here
CG5 Mod- Click here
VS Annie Mod- Click here
There are mods available that can even be played directly from your browser without having to download them. To know more, visit here.