Friday Night Funkin features a ton of mods that provide unique experiences. Well, how about this new mod menu which allows players to play the mods of FnF online, without having to download them? Here's everything you need to know.
Friday Night Funkin
Developed by @ninja_muffin99, FnF is a 2020 released rhythm game that features a love story. The story is of a boy who is trying to impress his girlfriend but he fails to do so as he faces hurdles in his path. He has to defeat anyone who stands in his way in a battle of music to win his girlfriend's heart. The player controls the boyfriend and has to hit the correct key on time to help the boyfriend win against his opponents.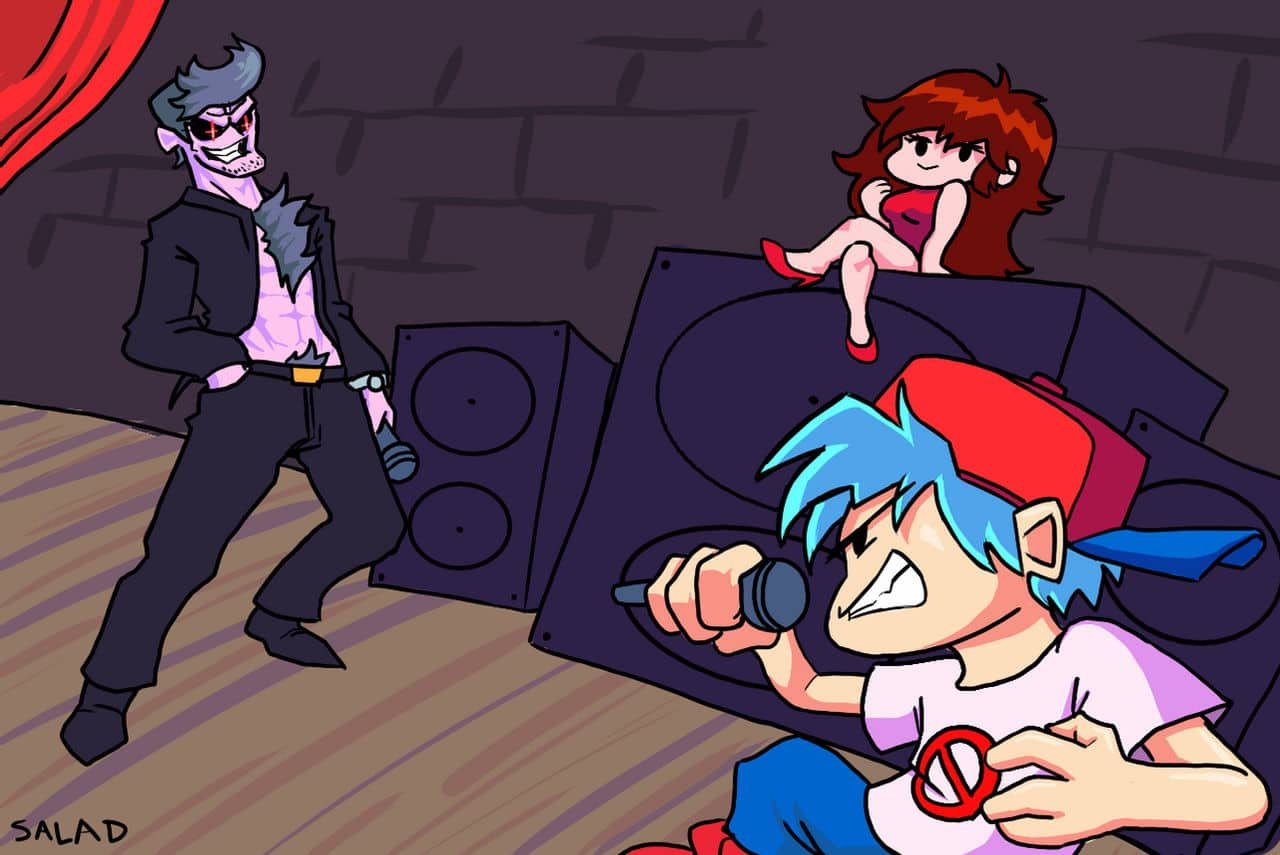 The game also features some of the best in-game music to battle on and the credit for this goes to @kawaisprite. FnF receives new updates every 2-3 weeks and with each update, we get to see new characters and tracks added into the game.
Well, being a single-player game, it often gets repetitive playing the same levels over and over again. So, to provide more content, the FnF community has some really creative modders who bring new and exciting mods for FnF. From changing the boyfriend model to someone else to fighting a new and scary enemy in an iconic song, everything can be done using the mods. But all these mods need to be downloaded before they can be enjoyed. However, now you can even enjoy them on your browser.
Friday Night Funkin- Mod Menu
This Mod Menu for FnF is created by @hdboye. It contains some of the famous mods including the B Minus mod, Among Us Drip theme mod, etc. What makes it unique is that each mod on the site can be played directly on your browser by just clicking on it. The creator of the site even takes mod requests, so if there is any mod you want for FnF to be added to the site, you can request it by joining the discord server.
The link to the site can be found here.
Credits-
Game developer– @ninja_muffin99
Mod site credit– @hdboye
More Mods-
Enough about online mods. How about some offline ones. Here's the list of some of the unique and interesting mods in FnF.
Fun Sized Whitty Mod- Click here
Dancin Mod- Click here
Pico styled Bf mod- Click here
Rin Kagamine Mod- Click here
Pico vs Evil Boyfriend Mod- Click here
Among Us mod- Click here
B side mod- Click here
BLU Mod- Click here
Multiplayer mod- Click here
Hatsune Miku mod- Click here
Link and Zelda mod- Click here
Minus Mod- Click here
CG5 Mod- Click here
VS Annie Mod- Click here