As we reach the conclusion of our anime and manga series's prospective gaming adaptations, we've seen several stories. From Greats like One Piece to Classics like Mobile Suit Gundam. In this article, we'll be looking at Overlord. Here's what you need to know about the New Overlord Game: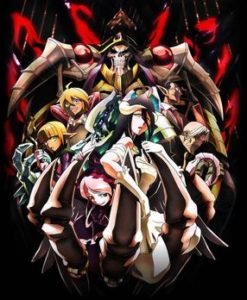 Overlord
Overlord is a light novel that has been in the works since 2012. The story follows a world where a DMMORPG or Dive Massively Multiplayer Online Role Playing Game called YGGDRASIL exists, standing out from other such titles due to its advanced interface where the user can interact with the world. However, after a 12 year stint, the game eventually comes to a halt. The game had an influential guild, whose players have begun quitting since the eventual shutting down of the game was announced.
The guild's overlord, Momonga, considers the game to be a large part of his life and is pretty saddened when the rest of the players don't join him before the game is shut down. Vowing to stay with the game till the end, he keeps himself logged in till the end. However, once the servers shut down, Momonga finds himself trapped inside the game, unable to log out. He discovers the world to be transported to another reality, where he represents his in-game player. We see the journey of Momonga, as he has lived in a different reality with an insurmountable amount of strength and the moral consequences of power in the game.
New Overlord Game
Overlord saw the release of a mobile game named Mass for the Dead in early 2020. The game fared unsuccessful, as the game was critiqued for not having much to offer. The global version of the game is still functional, but will be discontinued in March 2021.
2021 will, however, not see a release since we haven't heard of any announcements regarding releases or developments of a New Overlord game.
To check out the rest of the anime games series: