Oh? You're approaching me? Instead of running away, you're coming right to me? I'm sure you would've come across these lines if you've spent time in the meme community. These lines are from, yep, you guessed it, JoJo's Bizarre Adventure. In today's popular manga series ripe for a game adaption, we'll look at JoJo's Bizarre Adventure. Here's what we know about the new JoJo's Bizarre Adventure game: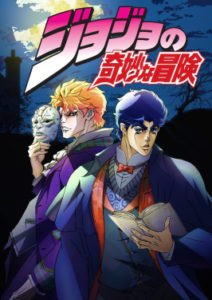 JoJo's Bizarre Adventure
Yes, the line above was a JoJo reference. We walked right into that one. For those of you who don't know JoJo's Bizarre Adventure, it is a manga series that is often mentioned in the current meme culture. The anime has 8 story arcs, in which the protagonists have the moniker, JoJo. The show is famous for its fights, storylines, references to western culture, and of course, iconic dialogues.
The surreal otherworldly depiction of fights surrounded by the engaging dialogues exchanged among foes has helped JoJo's Bizarre Adventure secure a place in the western anime culture. The protagonists all originate from the Joestar family, with a distinct star-shaped birthmark on top of their left shoulder blade. If you're looking for an interesting manga with an engaging storyline and a lot of content, without compromising on the fun, JoJo's Bizarre Adventure is a great option.
New JoJo's Bizarre Adventure game
There have been several releases for our beloved JoJo's Bizarre Adventure. The first game was a role-playing game that depicted the 3rd story arc in 1993. Since then, development has picked up the pace, as the latest game in the main series was released in 2019. Titled JoJo's Bizarre Adventure: Last Survivor, the game was an arcade game developed by Bandai Namco and was a battle royale game.
As far as 2021 is concerned, we have no news regarding any game to be released on console or PC. However, an online JoJo's Bizarre Adventure mobile game is reportedly in the works. A placeholder site has been put up in simplified Chinese. While the English name and game details are undecided, let's see what the future has in store for the series.
You can find the teaser site here: