Lately, Samsung has been making the headlines quite often than before. Well Yes, Samsung is one of the most premium brands in the industry. Samsung always remains in the talk for pretty much obvious reasons. Whether it's a new flagship or a new update rolling out Samsung always hits it big. Recently the brand released a lot of awesome flagships. We also have been hearing about the latest OneUI 2.1 update and the upcoming OneUI 2.5 as well. Well, Android 10 is now almost a year old seems to be relatively outdated. We will soon witness the dawn of the era of the upcoming Android 11. This makes every OEM working on their own versions of CustomOS based on Android 11.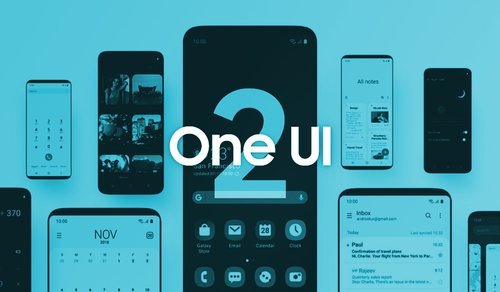 In the past few weeks, we have heard about many OEMs working on the Android 11 update, OxygenOS 11, RealmeUI 2.0, ColorOS 8, LG UX 10, MIUI 12 and many more. Samsung doesn't seem like someone who lags behind. OneUI is one of the most beautiful Custom OS in the town with a handful of amazing features. Samsung seems to be working on the latest iteration of OneUI 3.0. Well, OneUI 3.0 is going to be fantastic, and we will get to some amazing new features.
One UI 3.0 [Android 11] Update:
The latest version is currently the OneUI 2.1, which is, at present available only for some of the most premium devices. The Galaxy S10 and Note 10 were the recent devices to get the OneUI 2.1. Samsung is currently rolling out the OneUI 2.1 update based on Android 10 to many of its devices these days. A handful of devices have already received the update but there are still many on the waiting list to receive the update. Well, Samsung has also been working on the OneUI 2.1 and OneUI 2.5 updates for its devices as well.
While we have already seen a couple of Android 11 Developer Previews, many OEMs have also started their development phase for their latest version of CustomOS based on Android 11. Samsung has also joined the league and is currently working on the latest version of One UI.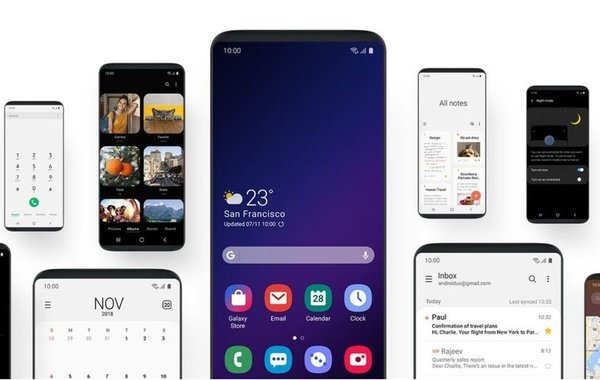 Well, Samsung is currently working on its latest version of OneUI 3.0 based on Android 11. It seems like the Android 11 development is in the mid-early phase. Samsung is yet to deliver the Android 10 update to many of its remaining devices. This makes it pretty certain that the Android 11 development might take much longer than expected. Keeping that aside, we expect to see some new and interesting features with the upcoming One UI 3.0. Samsung users are already excited about what new features and designs are going to come with the upcoming OneUI 3.0 update.
Devices to get the OneUI 3.0 update:
While Samsung has not yet shed any light officially on the Android 11 development, here are some of the devices that we expect to receive the OneUI 3.0 update based on Android 11. All those devices which came with OneUI 2 out of the box will be getting the update. This list might get modified in the future given that this is not the official list. Well, yes, the S20 and other premium devices will be the first in the list to flaunt the latest OneUI 3.0.
Eligible Devices for OneUI 3.0[Android 11]:

Galaxy A01
Galaxy A10
Galaxy A10e
Galaxy A10s
Galaxy A11
Galaxy A20
Galaxy A20e
Galaxy A20s
Galaxy A21
Galaxy A30
Galaxy A30s
Galaxy A31
Galaxy A40
Galaxy A41
Galaxy A50
Galaxy A50s
Galaxy A51
Galaxy A60
Galaxy A70
Galaxy A70s
Galaxy A71
Galaxy A80
Galaxy A8s
Galaxy A90
Galaxy Fold
Galaxy M10
Galaxy M11
Galaxy M20
Galaxy M21
Galaxy M30
Galaxy M30s
Galaxy M31
Galaxy M40
Galaxy Note 10 series
Galaxy S10 series
Galaxy S20 series
Galaxy Tab A 10.1 2019
Galaxy Tab A 8.0 2019
Galaxy Tab Active Pro
Galaxy Tab S5e
Galaxy Tab S6
Galaxy Tab S6 Lite
Galaxy Xcover 4s
Galaxy Xcover FieldPro
Galaxy Xcover Pro
Galaxy Z Flip
As mentioned earlier, this list might change in the near future. So, wait for further notifications from Samsung and the official update roadmap.
OneUI 3.0 Update Release Date: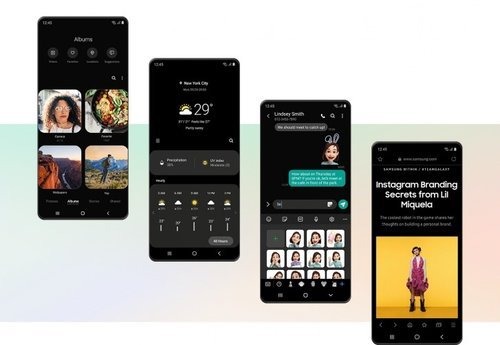 Samsung has done a fairly good job in the recent years in providing updates to its devices. That being said, a lot of devices are yet to receive the OneUI 2 update as well. This might take some more time than expected to roll out the updates to all the devices. Also, given the initial phase of the Android 11 development, we might not bee seeing the final and stable Android 11 build anytime soon.
Considering all these facts and also the situation of crisis arising due to the COVID-19 Pandemic and worldwide lockdown, we expect to see the final and stable build for devices rolling out starting from somewhere around November. Starting from Q1 2021, the update will be made available to other devices in a more fully-fledged manner. 
Stay tuned for further updates on OneUI 3.0 based on Android 11 and more such related articles. Also, share this article with all those Samsung users who have been waiting for this update.