South Korean tech giant and one of the most eminent smartphone manufacturers, Samsung has always impressed us with its stunning devices, the Galaxy devices being the most prominent ones. Their devices are loved by users and are really amazing. Samsung has got a huge list of great devices worth considering buying. Not just the device itself, but Samsung also provides some of the best software in the market for their devices. Starting with the Grace UX and Samsung Experience to the end of One UI, Samsung has always provided the best which is loved by many.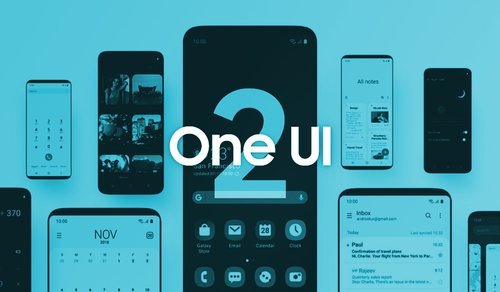 The latest Custom OS which runs on Samsung devices is One UI 2. This is the latest iteration to the previously launched One UI by Samsung. Samsung always provides its users with the best of services which includes updates as well. Samsung is still delivering One UI 2 updates to its devices and a lot of devices still remain. But, seems like we have come across something more interesting. Samsung is all set to soon provide One UI 2.5 and is allegedly working on it.
One UI 2.5 :
We are already nearing the end of the first quarter of 2020. Samsung has already rolled out the latest One UI 2 updates based on Android 10 to some of its devices. Still, there remain a lot of other devices that are on the waitlist to receive this amazing update. With all this, One UI 2.5 is around the corner as well. As reported by a Samsung community manager who moderates the home-screen, One UI 2.5 will be released for Samsung devices.
This assures that the latest iteration to One UI is under development. We have already seen a lot from the One UI 2 with its amazing set of features. With that in mind, One UI 2.5 is going to bring more amazing features.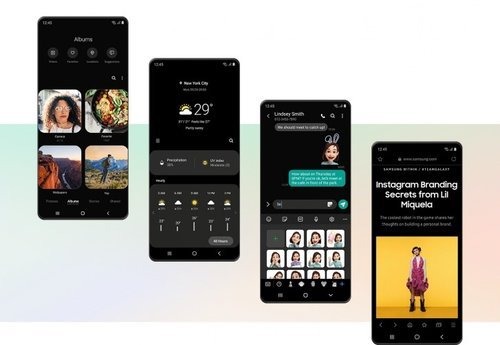 One UI 2.5 Features:
The Samsung Community Manager revealed one of the very amazing features while replying to a user. Have a look:
Google Gestures: 
As revealed by the manager, One UI 2.5 will use Google Gestures with the home screen launcher. Samsung devices will be getting stock android gestures. This will ensure smooth gesture flows and better user experience. We will see more options in the home screen options for gesture controls. This will bring out more improved gesture operations.
Improved UI, Icons:
One UI 2.5 will come with modifications in the UI to provide a much better experience than ever before. We will see redesigned icons and a smoother user interface. Animations improvement will be seen and overall a much smoother experience will be seen.
Better Optimization:
We will see better optimization for battery and all other features with One UI 2.5. We will see new features and One UI 2.5 will come with optimized multimedia experience. Security features will also be optimized and improved as well.
These were some of the amazing features but it's not all. There are plenty of other such features coming up with One UI 2.5.
One UI 2.5 Release Date:
As stated by the Samsung Community Manager, the exact schedule for the launch of One UI 2.5 for Samsung devices is not yet confirmed. We don't exactly know when this latest update will start rolling out for devices. However, it is pretty sure that we might very soon see the One UI 2.5 update hitting Samsung devices.
Stay tuned for more updates on further developments on One UI 2.5. Also, share this article with all those Samsung users who have been waiting for the latest One UI 2 update.
---
SEE ALSO: