South Korean OEM LG, which stands for Life's Good, has been dormant lately. Some years back LG was one of the top competitors in the smartphone industry. LG manufactures some of the most beautiful and feature-packed devices in the market. However, the brand has not been so active for the past few years. Yes, LG recently released a couple of smartphones, but that alone doesn't change the fact. LG smartphones don't get much of the attention of users these days. Well, LG also provides updates to its devices pretty late compared to other OEMs.
Just like other OEMs, LG is rolling out the Android 10 update to its devices. The most recent device to get the update is the LG G7 ThinQ. Well, While Android 10 is now almost a little outdated and we are excited about the upcoming Android 11, it seems like even LG is working on it. While other OEMs already started working on Android 11 much earlier, we have recently got rumors about the upcoming LG UX 10 based on Android 11.
LG UX 10 [Android 11] Update:
LG devices run on LG's own custom OS LG UX. The latest version is currently the LG UX 9. To be honest, this is not probably one of the best Custom OS or the most good looking one. But, LG UX comes with a handful of interesting features and services. LG is probably quite late in delivering Android 10 updates with only a few of its devices receiving the update recently. LG is not very good at providing faster updates, which is a major setback to users having LG devices. Only a couple of LG devices have received the Android 10 update as of yet.
While we have already seen a couple of Android 11 Developer Previews already, LG is way late in starting Android 11 development. The brand is still working its way out on delivering Android 10 updates.
Well, LG is currently working on its latest version of LG UX based on Android 11. It seems like the Android 11 development is still in the early phase. LG is yet to deliver the Android 10 update to many of its remaining devices. This makes it pretty certain that the Android 11 development might take much longer than expected. Keeping that aside, we expect to see some new and interesting features with the upcoming LG UX 10. LG users really need some of the good things as well, at least a better software with some cool features.
Devices to get the LG UX 10 update:
While LG has not yet shed any light officially on the Android 11 development, here are some of the devices that we expect to receive the LG UX 10 update based on Android 11. This list might get modified in the future given that this is not the official list. We have strong feelings that the LG V60 ThinQ will be one of the very first devices to flaunt the LG UX 10 update with Android 11.
Eligible Devices for Android 11:

LG V60 ThinQ
LG V50 ThinQ
LG V50S ThinQ
LG G8X Thinq
LG G8S ThinQ
LG G8 ThinQ
LG Q51
LG K61
LG K51S
LG K41S
As mentioned earlier, this list might change in the near future. So, wait for further notifications from LG and the official update roadmap.
LG UX 10 Update Release Date: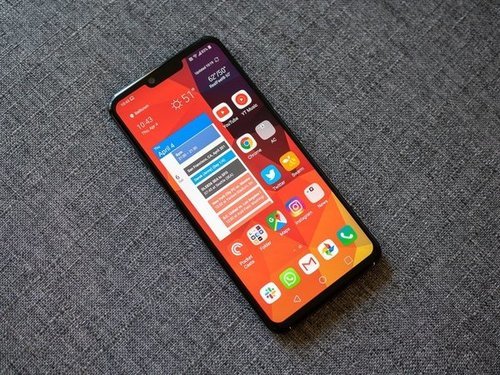 Given the record of LG so far in delivering updates to its devices, things don't seem to be together in a place. Also, LG has yet many devices in the wait-list to receive the Android 10 update. This might take some more time than expected to roll out the updates to all the devices. Also, given the initial phase of the Android 11 development, we might not bee seeing the final and stable Android 11 build anytime soon. Considering all these facts and also the situation of crisis arising due to the COVID-19 Pandemic and worldwide lockdown, things might get delayed even further. If somewhen soon, we might get to see the LG UX 10 rolling out around November at the earliest.
Stay tuned for further updates on LG UX 10 based on Android 11 and more such related articles. Also, share this article with all those LG users who have been waiting for this update.