Note: This post is being updated regularly. New updates can be found at the bottom.
---
Original Post  (March 12): Chinese OEM Oneplus has been shocking the whole smartphone market by bringing stunning flagships back to back. Starting from the first Oneplus device every smartphone offered by the company has been a total superhit. Oneplus devices provide a tough competition to even flagships from brands like Apple and Samsung. Well, it's true that Oneplus devices have great hardware and design but there's something more as well which is one of the primary factors for the fame Oneplus devices have. Yes, we are talking about the software part. To be more specific, Oneplus devices use OxygenOS on top of the Android framework. OxygenOS is one of the most loved CustomOS among users.
OxygenOS is one of the best looking CustomOS we have ever seen. Apart from the looks and UI, it also offers a lot of amazing features as well. Currently, the latest iteration of OxygenOS is the OxygenOS 10 which is based on Android Q. OxygenOS 10 was released back in September 2019. While some devices haven't received the Android Q update yet, Android Q has still gotten old enough. Owing to which we have already seen Pixel devices getting the more recent Android R beta updates. Not just Google, but now Oneplus is set to release OxygenOS 11 based on the latest Android R.
OxygenOS 11 Features:
OxygenOS 11 will come with tons of features packed in it. This OxygenOS update will also bring all the much-awaited features that we have been waiting to see in Oneplus devices. So here are some of the few amazing features likely to be seen in OxygenOS 11.
Enhanced Dark Mode:
With the onset of Android 10, Dark Mode was a highly demanded feature. Many devices also received system-wide dark mode features. OxygenOS has the Dark Mode feature, but this time we might see a much improved Dark Mode. We might see a system-wide dark mode along with features like scheduled timing to automatically toggle the dark mode on or off as per the schedule programmed.
Always On Display:
AOD or Ambient light feature is one of the most loved in smartphones. Oneplus devices do not have a complete AOD feature. They have a feature where the screen lights up when the device is held showing all the details like the clock and notifications which sadly turns off after some time. However, there is no feature that keeps the display always on. With Oneplus devices coming with beautiful OLED screens, OxygenOS 11 will bring the much-awaited Always On Display feature to Oneplus devices. We will finally see Oneplus devices with the AOD feature on their beautiful OLED displays.
Google Feed in the Home screen launcher: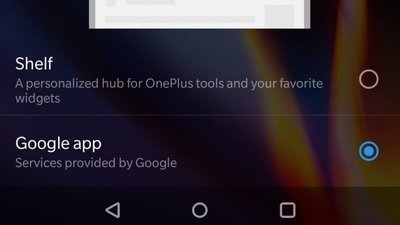 OxygenOS has a shelf feature when we swipe left from the home screen. This feature allows us to take notes and also open up widgets on the home screen. However, this sometimes doesn't feel that good and kind of gives that bloatware feeling. We expect OxygenOS 11 to bring Google Feeds in place of Shelf.
More Customization:
Oneplus already offers good options to customize the look and feel of the UI. However, we would like to have more options for customization. We would be happy to see options to tweak the UI and refreshments in the font and wallpapers section as well. This will be seen in the upcoming OxygenOS 11.
Clear all button placement: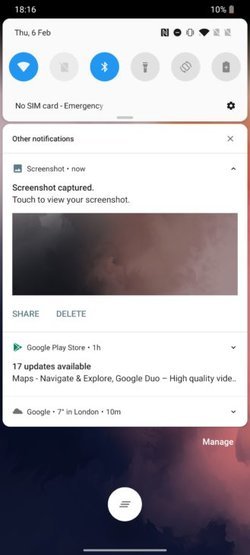 OxygenOS has this round clear all button in the notification panel itself which keeps floating at the bottom. This thing feels somewhat not much of any use. Also, Oneplus devices with an In-Display fingerprint scanner have the sensor placed at the same spot as the clear button which sometimes leads to triggering the clear all button and accidentally clearing important notifications. OxygenOS 11 will bring some kind of way to sort this out.
Fingerprint Scanner Animation:
The In-Display Fingerprint scanner has some pretty good animations which look cool at times. But not all users appreciate this all animation effect kind of stuff and would rather prefer a much decent and little animation for the fingerprint scanner. OxygenOS 11 will come with enhanced animations and will also have an option to turn off the animation.
OxygenOS 11 Release Date:
Oneplus is planning to release the first public beta release of the OxygenOS 11 in the annual Google Developers conference which is scheduled to be held in May. Users will start getting the Public Beta by then. Talking of the release of the final and stable build, the OxygenOS 11 is expected to be released in September 2020. OxygenOS 11 will be the next big update and will be loved by users around the globe.
Stay tuned for updates about further developments about the latest OxygenOS 11. Also, share this article with all those who have been wondering about the OxygenOS 11 update.
---
UPDATE: March 20
OnePlus Smartphones that will receive OxygenOS 11-
OnePlus is a very generous brand as they are the only ones to push three software updates. OnePlus 3 was launched with Marshmallow Android version and now they rock Android Pie with the compatible version of OxygenOS. The list of mobiles mentioned is the OnePlus smartphones that will be receiving OxygenOS 11 (some are unreleased devices).
OnePlus 8.(Not announced yet)
OnePlus 8 Pro.(Not announced yet)
OnePlus 7T.
OnePlus 7T Pro.
OnePlus 7.
OnePlus 7 Pro.
OnePlus 6.
OnePlus 6T.
The top to bottom order is the exact copy of the device that'll be the first ones to receive OxygenOS, to the last. OnePlus 6/ 6T has already received two Android updates but they don't stop there. Though the last, OnePlus will push software updates for both the devices. Sadly, OnePlus 5/5T will not be getting the update.
Rest assured, we will update the article if anything more is to be added on to the list, so stay tuned. Also, share this article with all the OnePlus lovers!