So the good news is that Ubisoft has finally released its new action-adventure game Far Cry 6 for the masses, and it has received a lot of accolades from around. Far Cry 6 was made available for the players on the 7th of October 2021, and within just three days of its release, the game has garnered a lot of love and support from the fans and players.
Far Cry 6 is an action-adventure first-person shooter game developed by Ubisoft Toronto and published by Ubisoft. It is the sixth main instalment in the Far Cry series and has been declared as the best one after Far Cry 3.
Here is the point. The perception is that Far Cry has lost its glory and has not been able to fulfil its potential in the last half-a-decade.
Far Cry 5 was a moderate success thanks to its uninspiring setting and muddied political story. The spin-offs, Primal and New Dawn, were somewhat okay-ish but could not impress the fans.
But Far Cry 6 has had a tremendous run in the last three days. It has been considered reminiscent of Far Cry 3, the most loved instalment in the series. The gameplay trailer and others promised a lot, and Ubisoft has kept its promise.
One of the new features added to the game is the vehicle pickup and save feature. Far Cry 6 has the feature where you can save your vehicles to the garage and call them whenever needed. This makes navigating around the map faster and easier. For that, you need to know about the vehicle pickup point.
What Is Vehicle Pickup Point in Far Cry 6?
So what is the vehicle pickup point? It is a point marked by a green icon of any vehicle – any car, helicopter or even a plane on the game map. Whenever you manage to kill your enemies, you can steal their vehicles and bring those to any Vehicle Pickup Point.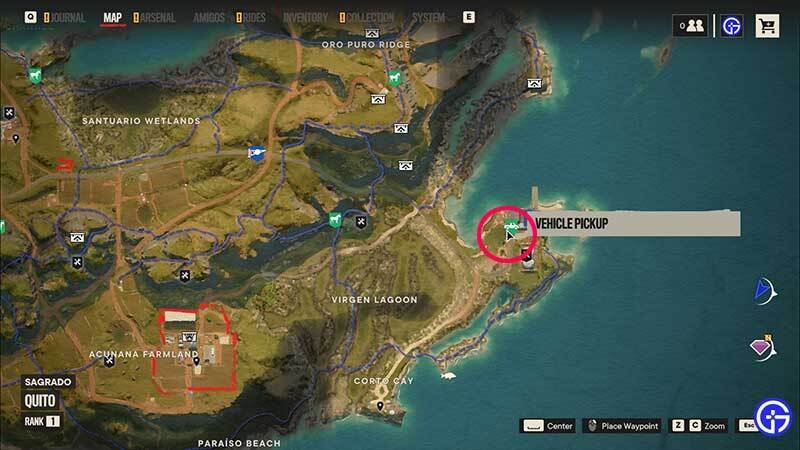 After it is done, you can call that specific vehicle from any pickup point for delivery. In simpler terms, after you steal a vehicle and bring it to any vehicle pickup point, it gets saved in your garage for futures use.
How To Save Vehicles To Garage in Far Cry 6?
After you steal your enemies' vehicle, bring it to any pickup point marked on the map. Ensure that you park the vehicle within the blue outline and then exit it. Next, head to any phone nearby and interact with it to check the vehicles list. You should see the newly added vehicle in your list.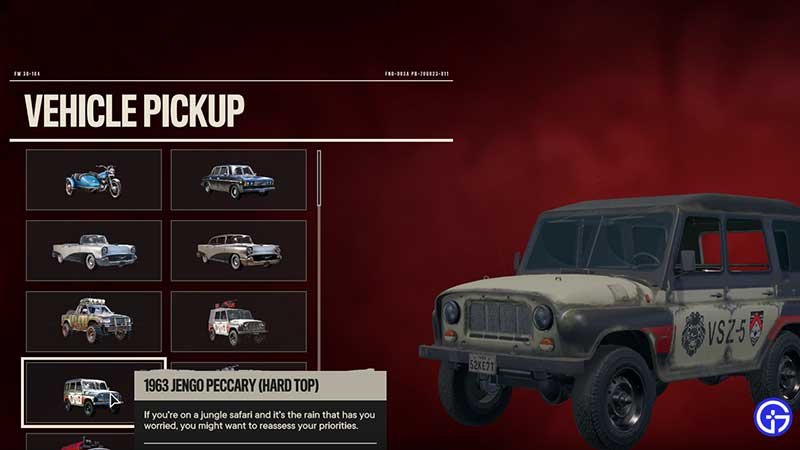 Here are two points to remember while using the vehicle pickup point –
You can take any vehicle to any pickup point. For example, it is not necessary to take a helicopter to the helipad to save it. You can take a car to the helipad (pickup point only) and can store it in the list.
Not all vehicles in the game can be saved. You can't take any parked car from the side of the road and save it in your garage. Only those vehicles can be saved which are marked "locked" in your vehicle pickup menu.  When you are driving a vehicle, the right side of the screen shows if the vehicle can be saved or not.
Follow Digi Statement for more of such updates and tricks.