The most awaited Adopt Me update for 2021 is going to be released soon. Yes, the Ocean Eggs update for 2021 is finally picking up speed as Adopt Me is releasing teasers about it. Here's everything you need to know about the new Ocean Egg update.
Adopt Me- 2021
Currently, Adopt Me is celebrating the Lunar New Year with their Lunar Update. The update was scheduled for launch on 2nd Feb 2021 which brought new pets and items into the game and will be ending on 23rd Feb 2021. So, only over a week is left for Lunar Update on Adopt Me to end. This makes us wonder if the next update will be coming right after the end of the Lunar Update. To know more, continue reading.
Adopt Me – Ocean Eggs Update
Well, with no official information on the release date of the Ocean Eggs update, we can only speculate what new content is going to be introduced. So, for starters, Adopt Me is going to be placing new houses and roads near the bridge in Adopt Me. Here's the official tweet from Adopt Me teasing the new changes.
— Adopt Me! (@PlayAdoptMe) February 12, 2021
Next, a new concept of the Ocean Eggs update has been revealed by YouTuber @Striker180x. An underwater concept for the Ocean Eggs update is shown in the image below.
Image courtesy- @Striker180x
In this image, we can see the concept underwater experience in Adopt Me. However, there is no confirmation that this will be implemented in the game in the Ocean Eggs update. So, it is best to just acknowledge the concept and not completely believe that it is going to be added to the game.
New concept Ocean Egg is revealed-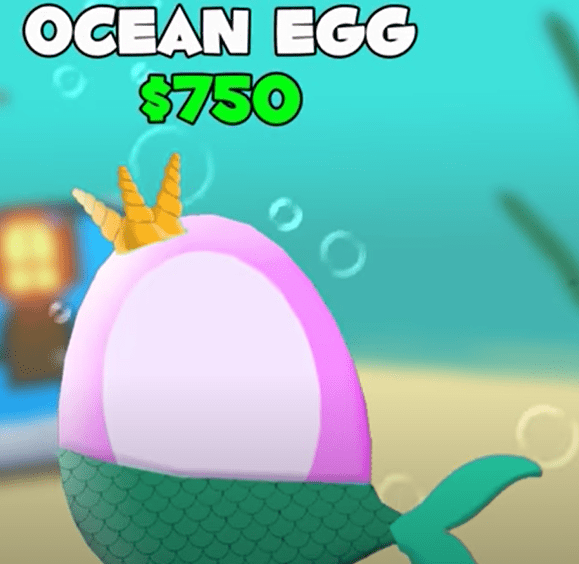 New concept pets are also revealed that are going to be added in the Ocean Egg update.
These pets are-
Shark
SeaHorse
Seal
Octopus
Whale
Although all these pets are not yet confirmed, some are sure to be coming with the Ocean Eggs Update in Adopt Me.
This is all we know about the Ocean Egg update in Adopt Me right now. We will be updating more about this once it is revealed. Follow us to never miss any Adopt Me updates.
Did you know that during the release of Fossil Eggs in Oct 2020, more than 1.7M concurrent players were recorded in Adopt Me? So imagine how many players will be playing Adopt Me when the Ocean eggs will be released. The Ocean Eggs update is going to be a huge event in Adopt Me for sure.
If you wish to know more about when the Fossil Eggs are leaving Adopt Me, visit here.