Fossil Eggs have been the fan-favorite for a long time. It featured the most number of pets among all other eggs counting to 12 which is a huge number. However, we think it is time to bid goodbye to this amazing egg as a new egg is coming to Adopt Me. Here's everything you need to know.
Adopt Me- Fossil Egg
The fossil eggs brought some of the most unique and ancient pets to the game including a Glyptodon, Triceratops, and some common yet interesting animals like Ground Sloth. The egg was first released in Oct 2020 and Adopt Me thinks it is time to bring a new one for all the players who have already got their favorites out of this one.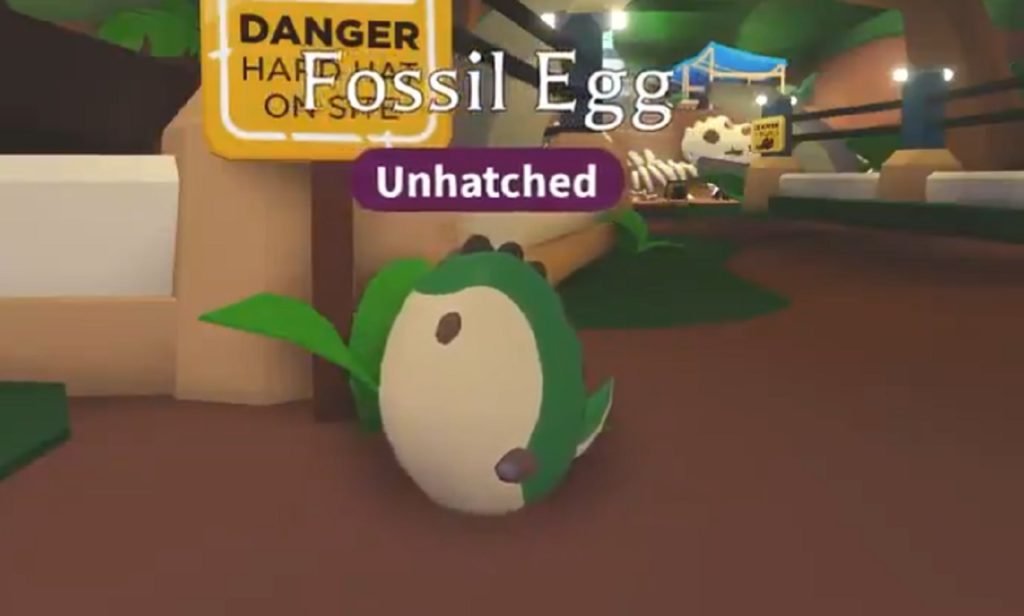 New Adopt Me Egg- 2021
So, Adopt Me team posted on Twitter regarding the replacement of the Fossil Egg and hosted a poll for 4 different eggs. The choices were- Ocean Egg, Mythical Egg, Household Egg, and Rural Egg. More than 50% of the voters favored the Ocean Egg as a replacement for the Fossil Egg.
which egg would u like to replace the Fossil egg (asking for a friend) 🥚👀

— Adopt Me! (@PlayAdoptMe) January 11, 2021
So, this might be an indication that Adopt Me is going to release a new egg that features water animals like sharks, sea horses, maybe even a sea monster, etc, although we don't know for sure. For more details on Ocean eggs, visit here.
Adopt Me- Fossil eggs leaving
There is neither any official update on when are the fossil eggs leaving the game nor any update on when the new egg will be arriving in the game. As of now, this is just a speculation that the new egg will be introduced right after the Lunar New Year Update. YouTuber @PREZLEY also mentioned that the Ocean egg might be coming right after the Lunar update. So, let's wait and see when Adopt Me releases their new Ocean eggs featuring new and exciting pets.