Hola Gamers, so as we are in the Q1 of 2021, Google search is starting to fill with only one question-where is Praey for the Gods, release date, and similar types of questions. So here is your complete need to know guide.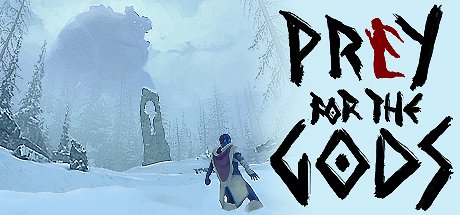 For anyone who is not aware of Praey for the Gods, a company called No Matter Studios which consists of mainly 3 people started developing the game and did part-time work on the game with not many expectations back in 2014 in San Francisco. But in 2015 they presented the world with 'Prey' of the Gods with a motive to raise funds for the development of the game through crowdfunding. They expected to raise $300,000 but ended up with almost half a million which made it clear that people wanted this game and as a result, they started working relentlessly on the game since then.
If you ever wondered why the first word is "Praey" and not the usual "Prey", here is an interesting story I would love to share. So, in 2016 when No matter studios came with the idea to trademark the name "Prey for the Gods" they discovered that ZeniMax studios owned the trademark for the name "Prey" and to avoid any legal conflicts they decided not to fill the trademark and just days before the launch of the game "Prey" by Zenimax studios they changed their game's name to "Praey for the Gods".
Some cool features and absolutely astonishing details that this game has to offer are listed below-
A very engaging and adventurous storyline of a character stranded on a deserted frozen island and is left with just clothes on his body. He then goes on to scavage for tools and fights the roadblocks to advance through.
The attention to detail of this game is just spectacular. After watching the trailer and the gameplay hints on their official website, it would be interesting to see how the next-gen console brings out the best of this game.
There would be some kind of Charms speculated that would give the characters power buffs and many more interesting add-ons along with the main objective, just like God of war.
As per the launch dates are concerned there are no official statements but when the game was made available for early access in 2019 the devs said that they intend to keep it in the early access phase for at least 8-12 months and then release the game in the first quarter of 2021.