The walls across you start looking blurry as you pick up the pace. You're traveling rapidly through a long tunnel. The only thing that sticks out like a sore thumb, are the obstacles in front of you. One mistake, and your game comes to a halt. Such is the story of the game Tunnel rush. Let's dive deeper into the world of Tunnel Rush unblocked: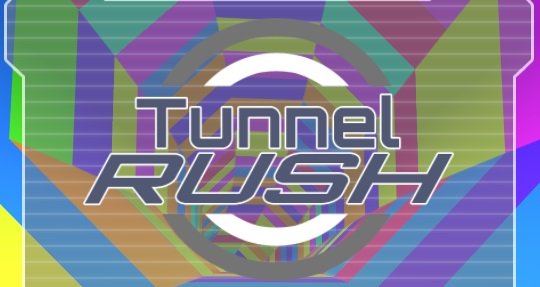 Tunnel Rush
Another addition to the games that have seen an exponential surge in players, primarily due to the death of Flash, Tunnel Rush is a Flash-esque game that involves, well, rushing through a tunnel. That's not all, however, as you see yourself in a deep tunnel with an accelerating speed, trying to avoid the obstacles in front of you. Your speed increases gradually as the game progresses. The greater the speed, the harder it is to avoid the walls in front of you.
Once you've passed the triangles and semi-octagons, you reach level 2. Level 2 has you traversing around the tunnel, although the difficulties come with it. The game has several levels that get harder to beat as you progress. Tunnel Rush also autosaves your level and restarts from that particular level in case you crash. You can also watch an ad and then continue from where you faltered.
Tunnel Rush unblocked
Tunnel Rush unblocked is the unblocked version of the game. For those of you who do not know what an unblocked game is, it is a game that helps you bypass restricted networks. This includes places of work and more precisely, schools. So if you want to play Tunnel Rush on a school network, we've got just the place for you.
You can find Tunnel Rush unblocked here:
To read about other Unblocked games, click here: