Pokemon Scarlet and Violet have disrupted the Pokemon community with their new in-game features and the seamless open world. Although it is unique, the developers have still designed its core gameplay similar to the typical Pokemon games. If you have played Pokemon games in the past, you must be aware of the evolution process that most Pokemon go through. Every kind of Pokemon can evolve into a better version of itself, which is also known by a separate individual name. Primeape is an amazing Fighting-type Pokemon that is evolved into Annihilape. It was introduced back in Generation 1 and still is a fan favorite. But, since Pokemon Scarlet and Violet are new games, many players wonder how to evolve Primeape into Annihilape, and this is where this guide comes in.
Related: Pokemon Scarlet and Violet (SV): How to change Tera Type
Pokemon Scarlet and Violet Evolve Primeape into Annihilape
Evolving the Primeape Pokemon into Annihilape is quite easy to do. For the first step, you must catch a Primeape from the wild. There are several locations where you can find Primeape easily and catch it. Primeape can be easily found in the West Province (Area Three) region. However, note that there are other regions available where the pokemon spawns.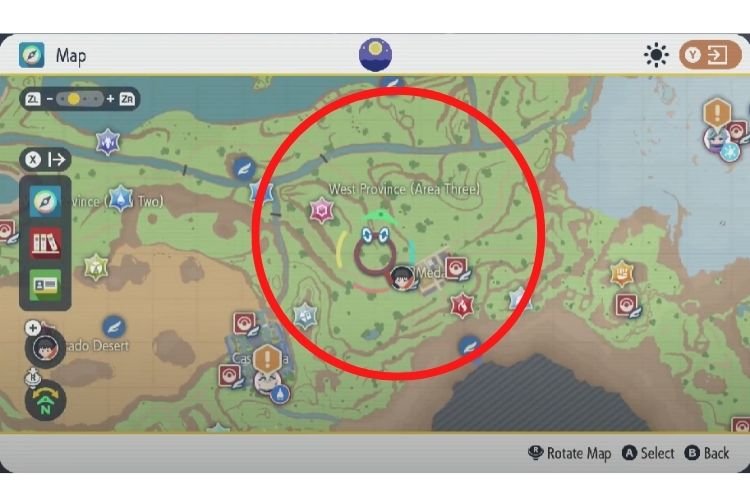 Once you have caught a Primeape, you will have to level it up to level 35 so that it learns the "Rage Fist" move. The Rage Fist move is quite important to evolve Primeape into Annihilape. You have to use Rage Fist 20 times in battles to level up Primeape and eventually evolve it to Annihilape. To use Rage Fist 20 times, you need to use this pokemon regularly in battles and use the move consistently. So, now you might run out of PP after using it 10 times. For this, head to a pokemon center and heal up your pokemon to restore the Power Points and initiate battles again. Another tip is to find the pokemon Lechonk. This pokemon is immune to the Rage Fist move, so you can ensure that you hit 10 Rage Fists without defeating it, in one battle. Battle it twice and use Rage Fist 20 times. After this, your Primeape will evolve into Annihilape.
Related: Pokemon Scarlet & Violet (SV): How to Find, Get & Catch a Titan Pokemon