Terastallizing pokemon is a brand new mechanism that the latest Pokemon games, Pokemon Scarlet and Violet have brought. Since Terastallizing is a completely new concept for players, many don't know that they can change the tera type of their pokemon. Well, even if they know, they are unaware of how to change the Tera Type in Pokemon Scarlet and Violet. If you also have a similar doubt in mind, then you must carefully read this article till the end to learn how to do it.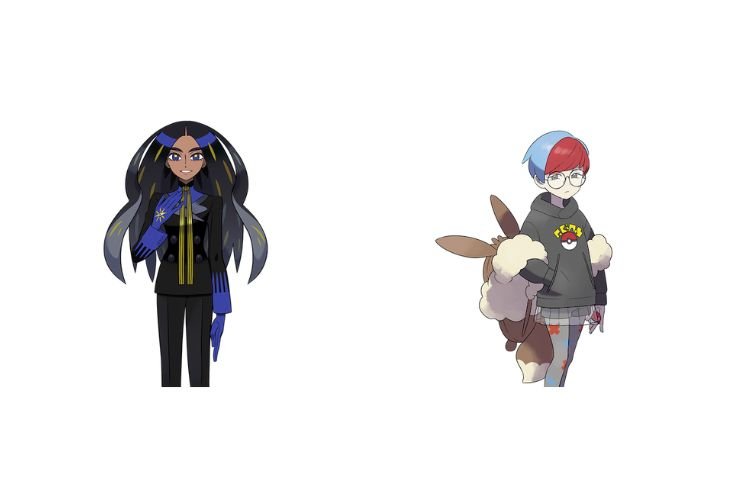 Pokemon Scarlet and Violet are the recently released role-playing games developed by Gamer Freak and published by The Pokemon Company and Nintendo. Both of these games are released as a combo on November 18, 2022. They were launched for the Nintendo Switch platform as the first ninth-generation title in the Pokemon Video games saga. These games offer a unique take on the pokemon world with many different features but the Terastal Phenomon has stolen the spotlight. Terastallizing helps you upgrade your Pokemon's powers and moves that you can use to win battles. Let's learn more about it in brief.
What is Terastallizing/Terastal Phenomenon?
Terastal Phenomenon, in Pokemon Scarlet and Violet, allows your Pokemon to terastallize. When a Pokemon terastallizes, it draws energy from the soil of the Paldea region giving it a glimmering and shining look. Each and every Pokemon present in the game is able to terastallize to gain a special power and has a particular Tera Type. Overall, there are a total of 18 Tera Types in this game and what makes it more exciting is that you can also change the tera type of your Pokemon. However, you can determine the original Tera type of your Pokemon only when you terastallize it in the first place using a "Tera Orb". Now that you know what tera types are, let's see how to change them.
Pokemon Scarlet and Violet Change Tera Type
Every Pokemon present in Paldea is flexible to all these 18 Tera types, which means that there are a lot of combinations that you can make by altering your pokemon's tera type. Well, to change it, all you have to do is visit a Chef. He will guide you through the process. But before being able to talk, you will have to defeat the Gym leader Larry at Treasure Eatery in Medali. You can talk to this NPC in the restaurant where the battle between you and Larry started. Adding to the point, you will also require 50 Tera Shards to be able to change your pokemon's Tera Type. You can obtain the same by exploring the huge map and by completing tera raids. So, if you want your pokemon's tera type to be changed to Electric, then, you will have to collect 50 Electric Tera Shards. This has to be done individually for each tera-type change.
So, this was how you can change the Tera Type in Pokemon Scarlet and Violet. If you found this article helpful, share it with your friends.
Related: Pokemon Scarlet and Violet (SV): How to delete Save Data