Potions are one of the essential elements of Hogwarts Legacy. There are many kinds of potions available in the game that you can brew. There is also an achievement related to brewing potions in Hogwarts Legacy called "Going Through the Potions". In this guide, we will share how you can complete the required tasks to get this achievement checked. So without any further ado, let's get right into it.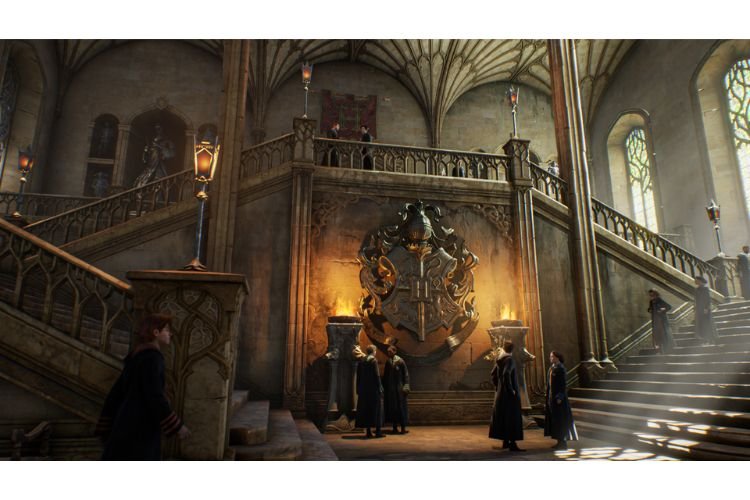 Hogwarts Legacy Going Through the Potions Achievement
Unlocking and getting the "Going through the Potions Achievement is quite simple and easy. In Hogwarts Legacy, there are a total of 7 kinds of Potions that you can brew, and to complete this achievement, you have to brew all 7 kinds of potions in the game. Let's see how you can easily complete this task.
While progressing through the main quest "Welcome to Hogsmeade", you will have to brew the Edurus Potion and Wiggenweld Potion manually. So, if you have already completed this quest, you must have already brewed these two potions. Next comes the other 5 potions: Focus Potion, Thunderbrew Potion, Invisibility Potion, Felix Felicis, and Maxima Potion. The recipe of all these potions is readily available to buy from J. Pippin's Potion shop.
Moreover, you can also manually brew all these potions if you would like. Here is the list of all the Potion recipes that you must refer to while preparing:
The above-mentioned potion names also contain links to their respective guides. If you want to know what each potion does and what are their effects, you must refer to those links. You should also know the Best Potions to use in Hogwarts Legacy to make your progress efficient.
This brings us to the end of this guide. It was how you can complete and get the Going Through the Potions Achievement in Hogwarts Legacy. If you found this guide helpful, share it with your friends
Related: Hogwarts Legacy: How to Get the Silver Arrow Broom