Updated at 8:09 am PT : Adopt Me new Farm Shop aka Spring update has gone live in the game & it has brought a heap of changes to the game including the addition of new building & new pet Lady Bug. You can check all the patch details down below.
New Building – Farm Shop! This is a much needed refresh to the supermarket, which up until today was the oldest building in Adopt Me! You can get all the food and drinks your pets will need right there.
Safety Hub, Potion Shop, Farm Shop, and one Premium Plot are now grouped together where the old Supermarket was
NEW Diamond Lavender treat! Just like the Bees and Penguins, Diamond Lavender is used to adopt one of three new Ladybug pets – Normal Ladybug, Golden Ladybug, or Diamond Ladybug.
---
Original Post from February 18 follows below
Adopt Me's new Farm Shop update aka Spring Update will be out on 18th Feb 2021 at 8 AM PT/ 11 AM ET/ 4 PM GMT  . This update will be bringing new and exciting changes to the game including map changes as well. So, to know more about these changes, continue reading.
Adopt Me-2021
Currently, live with the Lunar New Year update, Adopt Me is going to be getting a new Farm Shop update on 18th Feb. This update will be bringing in permanent map changes along with a new pet.
So, it is official that the new Farm Shop update will be released with changes to the map, Adoption Isle. According to the Farm Update Premiere video released on Twitter, Adoption Isle will be getting a new building. Also, some buildings have been moved from their previous locations. The new Adoption Isle will be looking something like this-
New Apple and meat stands have been implemented in this new update.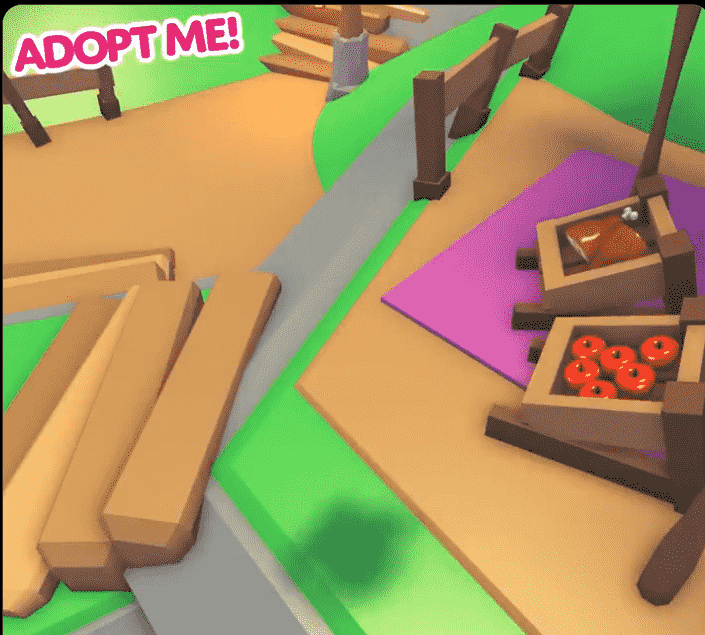 A new pet is also going to be added with this new Farm Shop update. This new pet is – Ladybug.
These Ladybug pets are attracted to Lavenders and can be lured using those.
With permanent map changes, new area, and new pets, the Farm Update is ready to land in Adopt Me. So, brace yourselves and enjoy the experience it has to offer.
Adopt Me- New Eggs Incoming
Did you know that new Ocean Eggs are coming to Adopt Me? These Ocean Eggs will be featuring water animals including -shark, octopus, whale, etc. However, there is no official information on the release date of the new Ocean egg, but we think it will be released just after the Lunar New Year Update replacing the Fossil Eggs from the game. For more info, visit here.
Also, new Mythical Eggs are rumored to come in Adopt Me soon. Although it is very early to say anything about it, several rumors about these Mythical Eggs have already surfaced on the internet which shows what pets are expected to come with it. The Mythical Eggs will definitely be releasing after the Ocean Eggs update but what we don't know for sure is, when. To know more about the Mythical Eggs, visit here.