Victoria 3 is the recently released grand strategy game from Paradox Interactive. As the name suggests, this game is the successor of the previous installment in the series, Victoria 2. Paradox Interactive is quite popular for making games that provoke players to push the limits of their minds. Victoria 3 also lies in the same category. As of now, it is available to play only on the PC platform. While playing PC games, every gamer would want to have a backup of his in-game progress in another location. For that, it is necessary to know where the game saves are stored in the system. If you also wonder where the saved file of Victoria 3 is located, then you are at the right place. Carry on reading this article to know everything about this topic.
[Related: How to manage the market in Victoria 3?]
In this game, you are a leader of your nation and are responsible for everything that happens in it. From keeping your population happy, and handling markets in the nation to managing the war situation against other countries, this game will make you experience almost everything in the political, economical, and demographical aspects of a country. If managing the economics, and politics of a nation is what interests you as a gamer, then Victoria 3 is a must-play game for you. As of now, it is receiving quite positive reviews from the players. Coming back to our main topic, let's learn where the save file of this game is located.
Victoria 3 Save File Location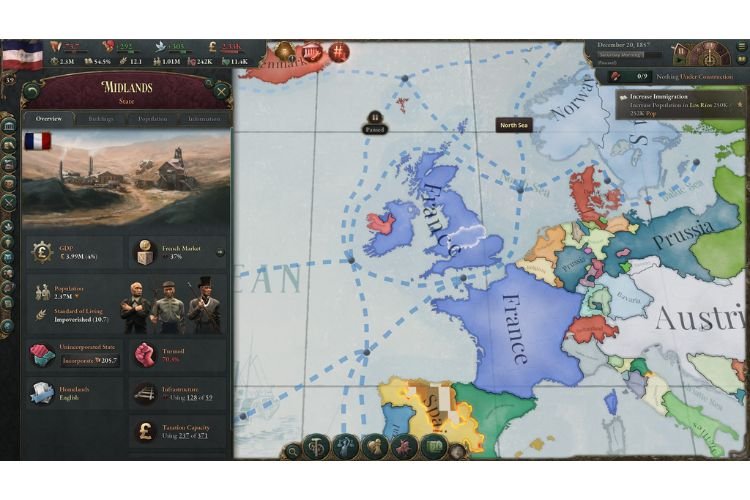 Open the File Explorer.
Select the C Drive.
Select Users, *Your Username*, Documents, Paradox Interactive, and then Victoria 3.
Here, you will see a bunch of files and folders. The folder named as "save games" includes the save file of Victoria 3. You can copy, move, or delete this file as per your preference.
You can also locate the config file of Victoria 3 here. The config file can be used to apply several changes in the game by altering the values stored in it. A JSON filed names as "pdx_settings.json" is the config file. Open it with Notepad, and change the values as per your preference to apply specific changes to the game. If you found this article helpful, share it with your friends.
Next: How to manage Interest Groups in Victoria 3?