COD Modern Warfare 2 players are facing some really annoying errors with the game's recent release. Well, the "33/39/45 Files Failed To Validate" Error of COD Modern Warfare 2 is one of the errors that is troubling them the most. If you are also facing the same, here is how you will be able to tackle it.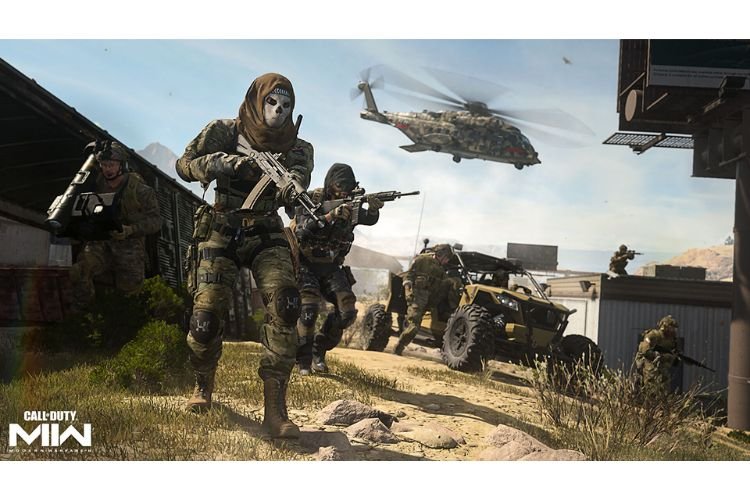 Fix: COD Modern Warfare 2 33/39/45 Files Failed To Validate Error
As the name suggests, this error could be caused when some files go missing on your PC, and the validation process couldn't be successfully carried out. Apart from this, some other reasons might also trigger this error. Here are some methods that you can try to resolve this issue.
1) Update the game
There is a possibility that developers have released a patch update including a fix for this error. Updating the game to the latest version might fix it. To update it, you can visit the game's page on Steam.
2) Clear Cache and Verify Game Files
To clear the cache, you must launch Steam, select "Steam" from the top left corner of the screen, and click on "Settings". Here, go to the downloads tab and select Clear Download Cache. Once it is done, Steam will restart. After it is restarted, go to your library, right-click on COD Modern Warfare 2,  and open Properties. Under the Local Files tab, select Verify Integrity of Game Files.
3) Uncheck DLCs
To see all your DLCs, find COD Modern Warfare 2 in the Steam library, right-click on it and select "Properties". After that, head to the DLC category, and uncheck the DLCs (Final Judgement Bundle and Khaled Al-Asad Operator Bundle) that do not display their size on their right side. After this, check and update the game if any update is pending. If the error is not resolved even now, then you must go back and check these DLCs again.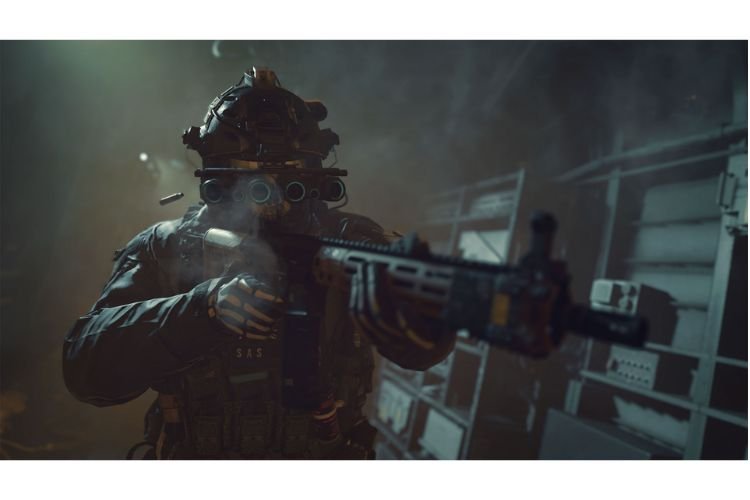 4) Delete Save Game Files (Risky)
Deleting the saved game files might fix this error, but it will cost you your progress. It is recommended that you must make a copy of the saved game file to another location before erasing it. You can find the saved game file at this location. File Explorer > Documents > Call of Duty. After copying the folder to a new location, delete it from the original directory and then launch the game.
5) Run the game as administrator and uncheck 'Disable Fullscreen Optimization'
Go to the game installation folder of COD MW2. To find it, launch Steam, right-click on the game, select Manage, and select Browse Local Files. Here, right-click on the cod.exe file and open 'Properties'. Under the Compatibility tab, make sure to check "Run this program as an administrator" and uncheck "Disable Full-Screen Optimizations". Click on Apply and then on Ok. Try launching the game to see if the error is resolved.
6) Install Media Feature Pack
Go to the official website of Microsoft to install the Media Feature pack. From the website, install the media feature pack according to the Windows you are using. Windows 10 N and Windows 11 N users must follow the specific guidelines mentioned on the website. After a successful installation and adding the feature via the Apps and Feature menu on your Windows settings, the error should be fixed. So, this was everything about resolving the COD Modern Warfare 2 (II) 33/39/45 Files Failed To Validate Error. If you found this article helpful, share it with your friends.
Also read: COD Modern Warfare 2 (II) Combat Record: Is it available?