In the newly released game "The Texas Chain Saw Massacre," players have reported a bug where they do not receive experience points (EXP) or skill points (SP) after completing matches. Despite the game indicating that they have leveled up or earned SP during the match, these rewards disappear when they exit the lobby and return to the main menu. This issue has persisted over multiple matches, causing frustration among players. Well, let's see how to fix it.
First and foremost, if you are facing this issue, don't worry; you are not alone. A lot of players are encountering the same problem. The good thing is that the developers are at least aware of it, and are currently investigating it. So we can hope that a fix will be released soon. But until then, you can try a few potential workarounds that have been reported to work by many.
The Texas Chain Saw Massacre Not Receiving XP/SP Issue: Is there any fix yet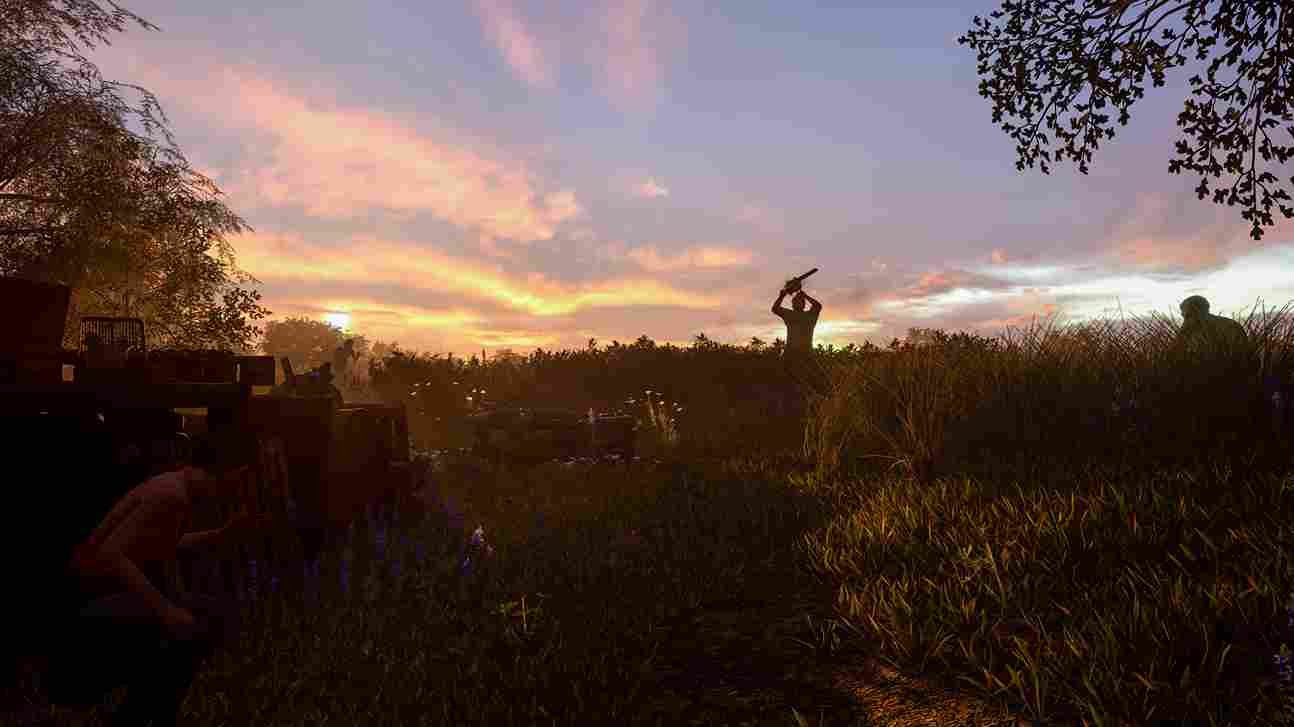 Well, as of writing this article, there is no official fix for this issue yet. With the sheer number of players affected by this issue and the developer's official acknowledgment, it is expected that a fix will be released soon. But there is no information on an expected release date for it. So, in the meantime, you are left to try out some of the workarounds listed below. They are potential fixes and may not work for everyone. But in the absence of an official fix, these workarounds are worth a try.
Restart
When encountering any technical glitches, the first thing to try is to restart your game. Now, if you want to go the extra mile, consider switching off your PC/console as well. Let it stay unplugged for a few minutes before booting it up again. After that, launch the game and see if the issue persists.
Check the Server Status
If you are not receiving character XP/SP in TCM, it might be due to server-related issues. So, make sure to check the game's server status. You can follow the official social media channels of the game for all server-related updates. And while we are talking about servers, keep an eye out for your internet speed and stability. You can even try switching to an Ethernet cable instead of Wi-Fi for better connectivity.
Verify Files
The next workaround you can try is to check the integrity of your game files. This will fix any corrupted or missing game files that may be the reason for this error's occurrence. To verify files on Steam, all you have to do is open the Steam Library and then right-click on the TCM. From here, go to Properties, click on the "Installed Files" tab, and select "Verify integrity of game files". After the scan, launch the game and check if the issue persists.
Play Public Matches
If you've been playing private matches, that is the reason why you are not able to earn any XP or SP. Why do we say that? Well, you will only receive XP/SP in TCM if you are playing public matches. Playing in a private lobby does not reward you with any XP/SP whatsoever.
Finish and Restart
So, here's another workaround to get the XP/SP or just level up in the game until the developers themselves fix it officially. After you finish a game, close it completely and then open it again. Play another match, and you should start earning XP and SP. Rinse and repeat, and this should allow you to level up in the game and gain the earned XP.
Don't Stop Spectating
If you have the habit of rage-quitting after your character dies, well, you will need to hold your horses and sit through the game, spectating your teammates until the end. This is important because if you do not spectate and leave an active match, the game will not reward you with any XP/SP. Well, this is a bug, which we hope will be fixed soon.
Anyway, these are some potential workarounds you can rely on to tackle this issue in The Texas Chain Saw Massacre. We hope this guide was helpful. For more helpful guides and tutorials like this on all the latest games, make sure to stay tuned to DigiStatement. Read more: The Texas Chain Saw Massacre (TCM) "Supplied Credentials are invalid" Error: Is there any fix yet