Sumo Digital's The Texas Chain Saw Massacre is suffering through a myriad of issues right now. From the Unable to Connect Error to the Fatal Error, it hasn't been a smooth launch for the game. And now there's another issue: the "supplied credentials are invalid" error that has been troubling players. Clearly, issues like these need to be fixed immediately if the developers want the game to thrive.
The Texas Chain Saw Massacre is an online-only multiplayer game. And that is one of the main reasons why these types of problems need to be addressed immediately by the developers. If issues such as this keep popping up without any kind of meaningful solution, it won't be long before TCM enters the video game graveyard. So, is there any fix for the "supplied credentials are invalid" issue? Let's find out!!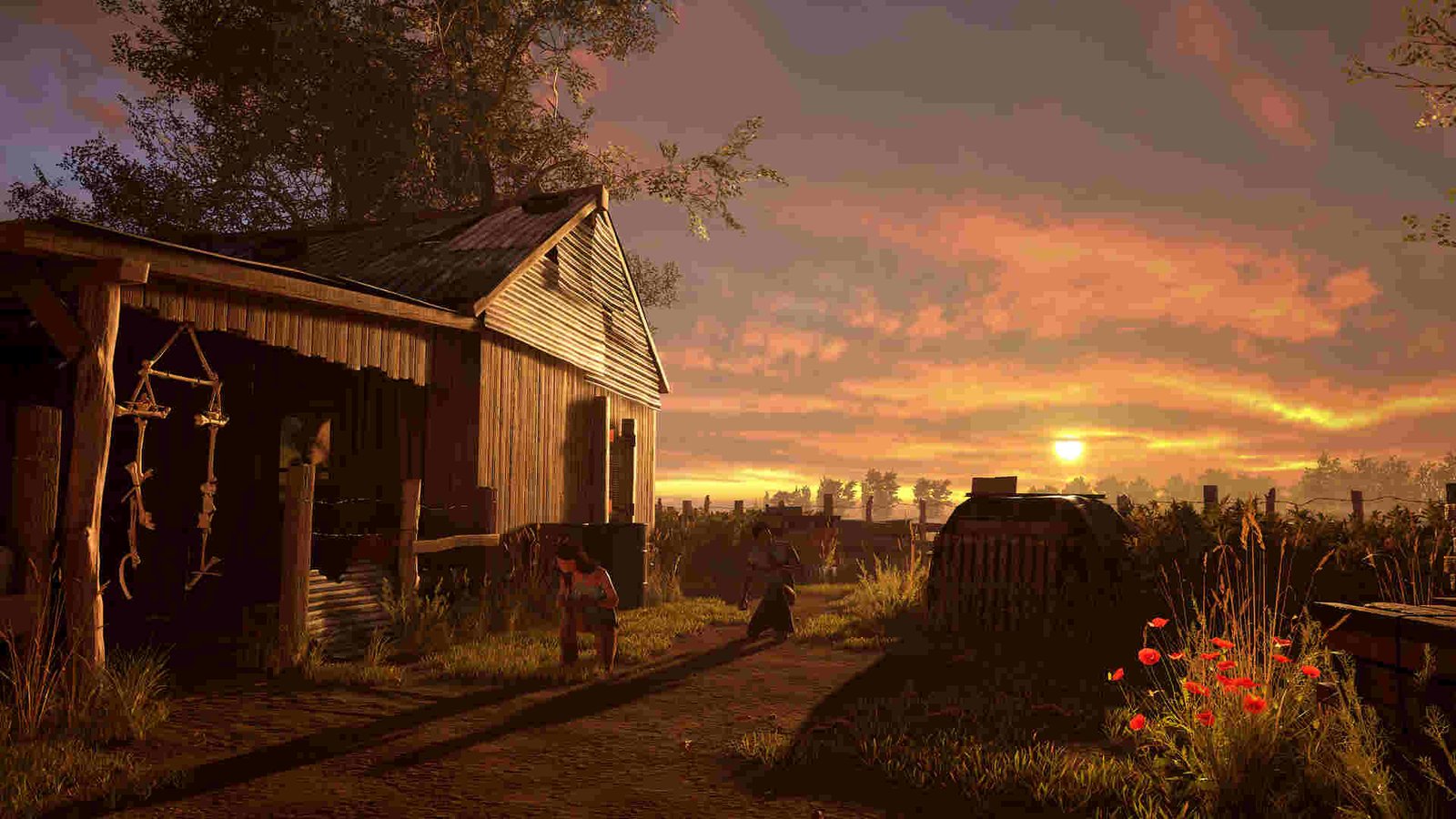 The Texas Chain Saw Massacre (TCM) "Supplied Credentials are invalid" Error: Is there any fix yet
As of now, there isn't an official fix for this issue. So, until an official fix becomes available, players can try the following potential workarounds:
Restart Texas Chain Saw Massacre –
A potential fix for this issue is to simply perform a simple and quick restart of the game. For some players, this has been a temporary fix, but a fix nonetheless. While you are at it, restart your PC before launching the game.
Repair the game –
Few in the community were able to deal with this error by repairing the game through Steam. If you haven't done so, then we suggest you try this immediately. Just open Steam and then click on Library. Next, right-click on Texas Chain Saw Massacre and then select Properties > Installed Files > Verify integrity of game files. Now let Steam handle the rest.
Check server status –
If the game's servers are under maintenance, you will encounter such issues while launching it. So, ensure the server status of TCM and check for updates on the game's official Twitter/X handle. If the servers are indeed under maintenance, you will have to wait until they are back online.
Change Region settings for your Keyboard –
For this workaround, you need to switch your keyboard's region settings to a different region other than EN-US, and then switch it back. To do this, type "Regions" in the Windows search bar. Next, select the first result, and head into the Region Setting for keyboards. Now, select a different keyboard region other than the one currently in use (ENG-US). Once this is done, switch back to ENG-US. Next, launch the game, and check whether the issue persists.
Close Overclocking apps –
Players who are using overclocking apps such as MSI Afterburner, RivaTuner, and others are suggested to close them before starting the game. As an increased precaution, open Task Manager and end any overclocking app-related tasks. Additionally, you should close VR apps before launching the game. If the issue persists, consider uninstalling these applications from your system and then launching the game.
Add the game as an exclusion in Windows Defender –
Sometimes Windows Defender will quarantine or block an application. It's a flaw in the app, and a major one at that. Thankfully, there's a way to ensure that something like this can never happen again with the game. All you need to do is:
Open Windows Settings and then click on Update & Security > Windows Security.
Next, select Virus and Threat Protection, and then Virus and Threat Protection Settings. In the new window, scroll down to the bottom and click on the "Add or remove exclusions" option.
Now, select the Add an Exclusion option and add The Texas Chain Saw Massacre game to the list. If it is not present, you need to browse the game's installation directory and then add its .exe file to the list.
Give admin privileges to the game –
Most modern games these days require admin privileges to run normally, and the same might be the case here with The Texas Chain Saw Massacre. So we suggest you give the game admin rights, which you can do by –
Right-click on either the .exe or the game's shortcut.
Next, select Properties and head over to the Compatibility tab.
Checkmark the option named – Run this program as an administrator. Click on Apply and OK to finish the process.
Open Command Prompt and run certain commands –
There are certain commands that might help you resolve this issue. But first, you need to open the Command Prompt in admin mode. Once you do that, type in the following commands one by one and press Enter:
ipconfig /flushdns
ipconfig /release
ipconfig /renew
netsh winsock reset
netsh int ip reset
netsh interface ipv4 reset
netsh interface ipv6 reset
netsh interface tcp reset
After entering all the commands, restart your PC, and launch the game.
Perform a full power cycle –
Players can also try doing a full power cycle of their device. Whether you are on a PC or console, all you need to do is switch off the device and then unplug it. Wait a minute or two. Once the time's up, plug back in the device and turn it on. Now, boot up your game and see if the issue still persists.
Do a Network Reset –
If you do go ahead with this method, we recommend that you write down your network password. Performing a network reset will do as the name implies. To perform one, you need to open Windows Settings > Network & Internet > Status > Network Reset. A Network reset screen will pop up now. Just select Reset now > Yes, and then let Windows do the rest.
You can also run a network troubleshooter by opening Settings > Update & Security > Troubleshoot. Find the Network Adapter option and run it. If you have Manual Proxy turned on, go to Network & Internet and disable it from there.
Update the system –
Players who are on an outdated system for some reason are highly advised to update their systems as soon as possible. For the sake of the game and your device's health, updating is a must.
Check your internet connection –
Ensure that your internet connection is stable enough and that there are no major interferences. Try restarting the router too. Additionally, if you have been using Wi-Fi, we recommend you switch to Ethernet for a more stable and faster connection.
That said, we hope the provided workarounds fix the issue for good. For more such interesting guides, follow DigiStatement. Also, read: The Texas Chain Saw Massacre (TCM): How to invite Friends & Play with them