Telltale Series has been known for delivering compelling story-based games with a choice-based narrative that shapes the outcome and The Expanse is one of the upcoming titles that has been added to the list. Initially revealed at the Gamescom 2022 event, we got a first look at the game. So far, it's amazing, whether it be futuristic art style, compelling characters, or gameplay that we got a brief look at in the reveal trailer. If you're curious about the game and want to know more about it, we've put together all the details in this piece that'll give you an idea of what to expect. Continue reading the article to know more about The Expanse and its potential release date.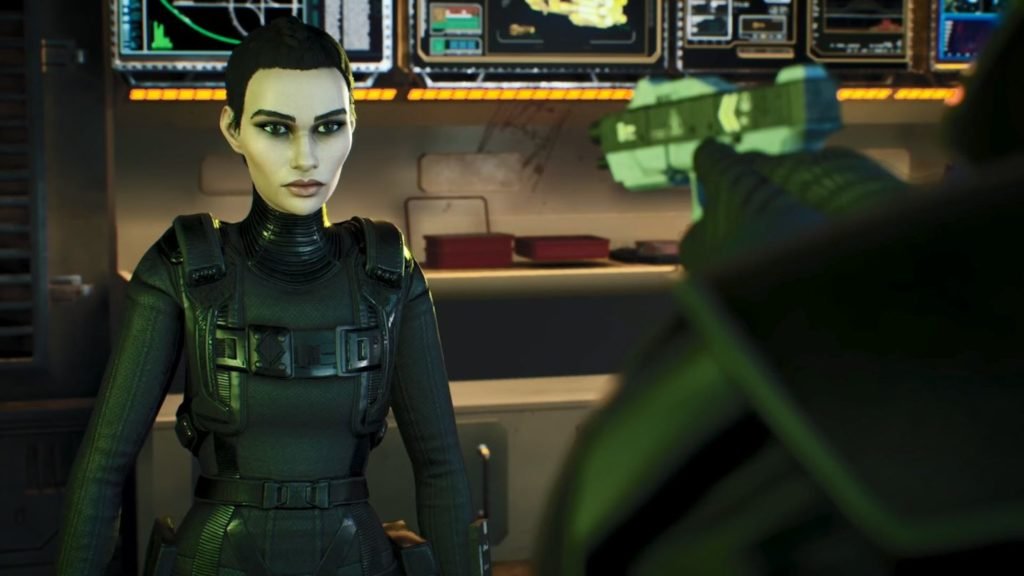 Deck Nine, the game's developers have talked about The Expanse in great detail and their vision for the game in the story trailer at the Gamescom event with great passion. The company suffered from financial troubles back in 2018 and was forced to close, but The Expanse is a sign of the studio coming back to the gaming industry and it intends on delivering an enjoyable experience. The game takes inspiration from the TV series and serves as a prequel and is set in the same universe so if you're a fan, it will be quite a blast to play and experience the story of Camina Drummer.
Compared to their previous games like The Walking Dead, Wolf Among Us, Batman, and Game of Thrones, The Expanse is a massive improvement in quality when it comes to gameplay as we can see a few glimpses of it in the trailer where the character is exploring the destroyed ship that gives Mass Effect and Horror vibes. The characters have distinct personalities and there are moments where the game compels you to make harsher choices. It is great to see that Telltale Games have grown a lot when it comes to direction, storytelling, and overall quality of their games and we're excited about The Expanse.
The Expanse Release Date
For those who are looking forward to enjoying the sci-fi horror story-based title, you're in luck as the trailer revealed that The Expanse will be released soon. It will be arriving in Summer 2023, so for now, we will have to wait and keep tabs on the dev's update on the game. Also, it will be released on every major platform like PlayStation, Xbox, and PC.
We hope that you enjoyed reading this article, stay tuned for more updates about The Expanse, news, and more at Digistatement.