The Hardspace Shipbreaker certainly was innovative with its approach to physics-based first-person sim back in May 2022 where you could salvage many things in space. The Early Access period of the game on Steam received a lot of praise with multiple ways to dismantle & salvage along with a decent story that makes the atmosphere and immersion more alive and enjoyable. Many people urged the devs to release the game on other platforms and now that dream has finally come true as it's finally announced for PS5 and Xbox Series X/S. Are you curious about the game and its expected release date on PS5 & Xbox Series X/S? Continue reading the article to know more about Hardspace Shipbreaker and the release date for next-gen consoles.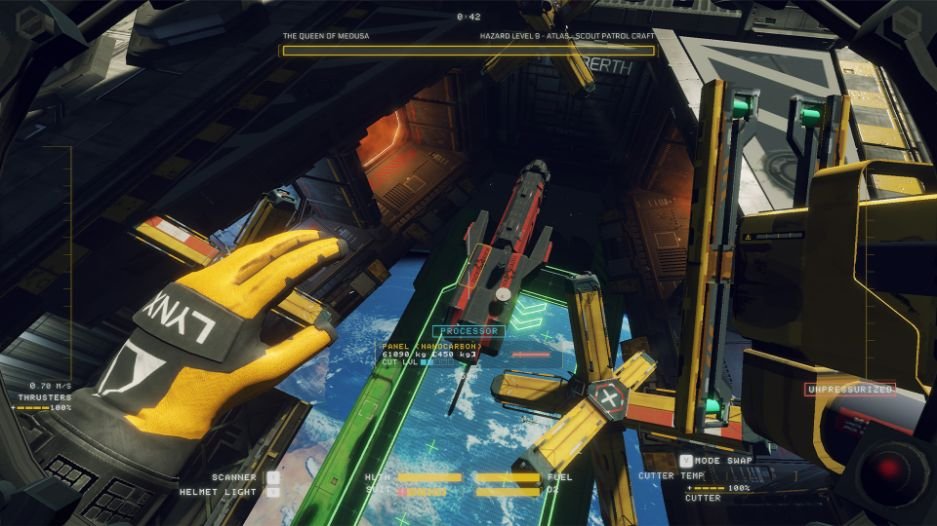 There have been many space games on the market that are enjoyable in their own way, however, Hardspace Shipbreaker implements a unique concept of salvaging parts from ships, and securing valuable materials. It even bagged many awards like Canadian Game Awards for best game design and fan's choice award. Combined with an amazing soundtrack, puzzles, and cutting-edge tools to ease gameplay, however, you have to be careful when using tools or you'll risk causing major accidents like radiation, explosive decompression, etc. To provide more variety, you can engage in other game modes like timed challenges, free-play, and a story mode campaign.
Story
Hardspace Shipbreaker lets you assume the role of a regular blue-collar spaceship salvager, where you as a player have to disassemble & salvage valuable materials and components from ships to pay your debt to Lynx corporation. The more you progress, the better tools you'll have at your disposal and a story that offers a satisfying conclusion.
Release Date for Hardspace Shipbreaker for PS5 and Xbox Series X/S.
The early access period of Harspace Shipbreaker kicked off on June 16, 2020, and was finally completed on May 24, 2022. Now that the game has been fully released on PC, it was finally announced for next-gen consoles at the Gamescom 2022 event, which got many players excited. As for the release date, Hardspace Shipbreaker is planned for a release on PlayStation 5 and Xbox Series X/S on September 20, 2022, which is only a month away before we can experience it. Sadly the old-gen consoles like PlayStation 4, Xbox One, and Nintendo Switch aren't included, which is a shame as the supply of PS5 is quite limited and with the sudden hike in price, it can be hard to obtain one.
We hope that you enjoyed reading this article, stay tuned for more updates about Hardspace Shipbreaker, news, and more at Digistatement.