Scars Above is an interesting Sci-Fi third-person shooter that many got a first look at at the Gamescom 2022 event and so far the mystery and action look promising. The setting of the game is generic as you're stranded on a mysterious planet after investigating the mysterious unknown structure hovering above the earth and must investigate and fight hostile inhabitants. The in-game cinematics gives off the feeling of watching an enjoyable sci-fi movie and have got many people invested. Fans who own Xbox One and Nintendo Switch are wondering if they'll get to experience the game on their platforms and we're here to give you every detail of Scars Above and the platforms it's supposed to be released. Continue reading the article to know more.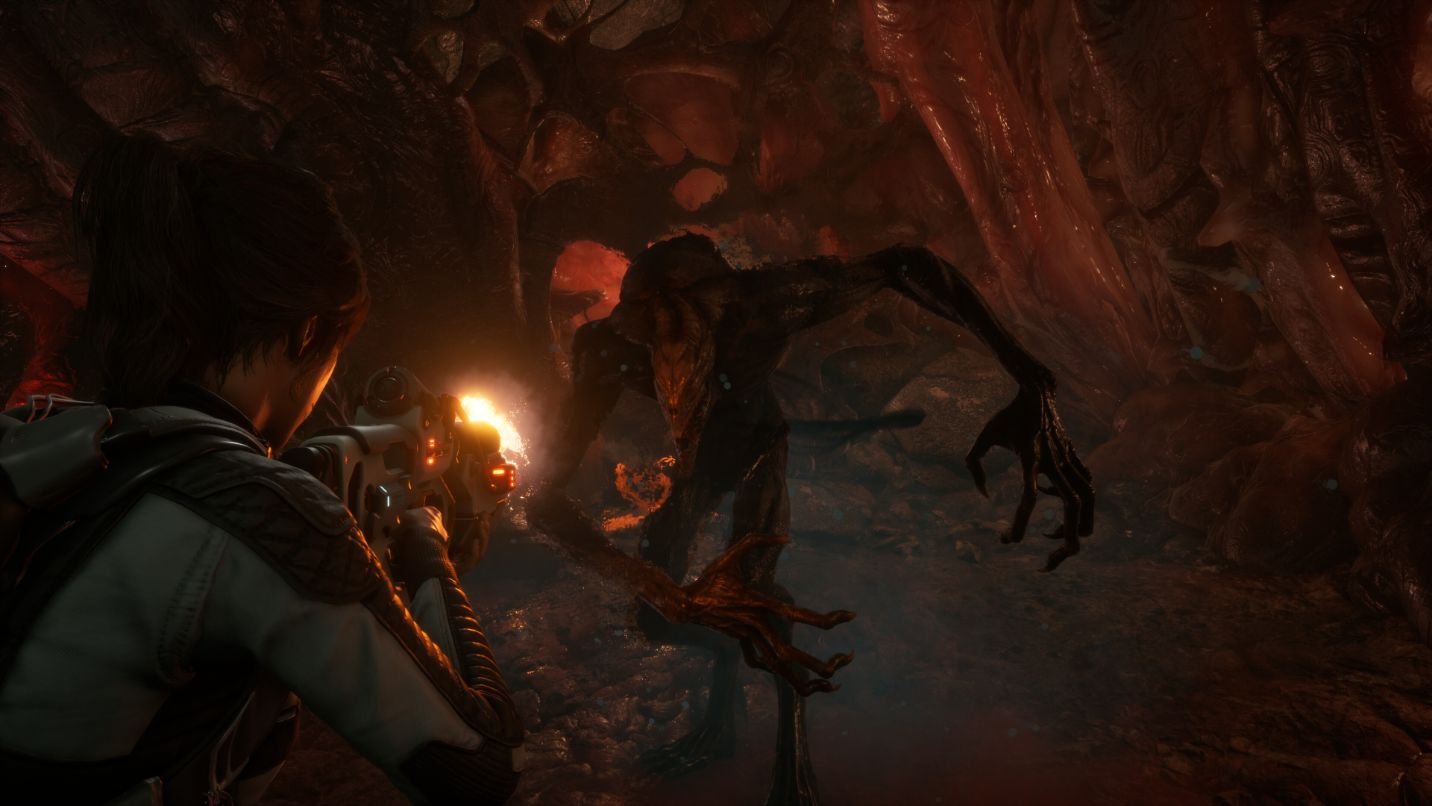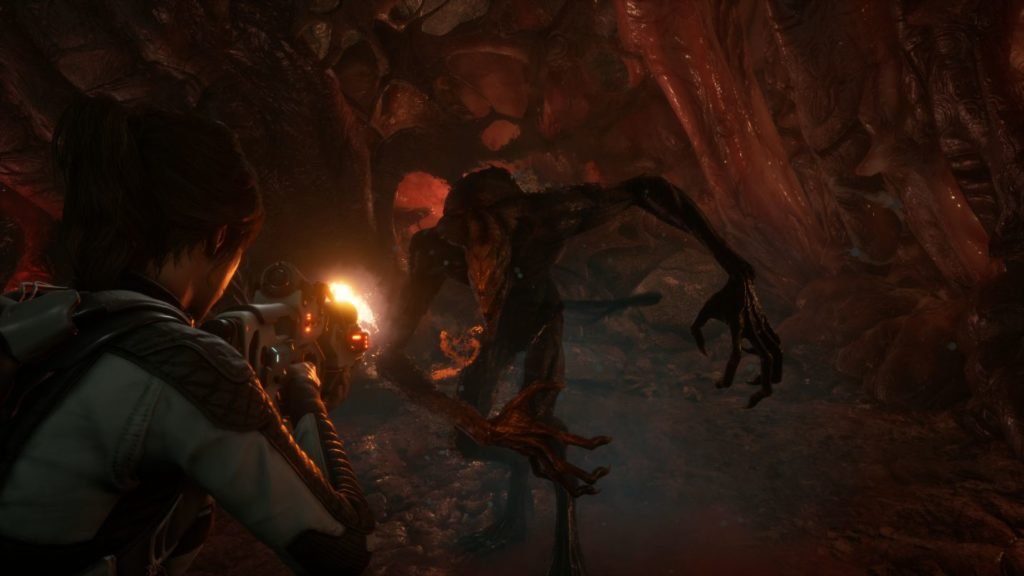 After witnessing the trailer, we can make out a few things that you can expect from Scars Above like intense gunfights and action, puzzle solving and exploration that shed more details about the lore and let you discover secrets that are lying around. It gives off the same feeling as Returnal and Metroid Dread, and if you enjoyed those games, Scars Above is just the game that'll offer you the same immersion and mysterious story to experience. The alien world looks gorgeous with old ruin-like buildings, trees, and alien lifeforms that attack you on sight. Many raised the issue that facial animations, and models looked unpolished and stiff, and we have no doubt it will be fixed after the game is ready for a global release.
Release Date
While Scars Above got a positive reception from the fans of the sci-fi and action genre, sadly the release date of the game is unknown at the moment and the trailers teased it as "Coming Soon". We believe that the game will release somewhere in 2023 or late 2022, but this is just an assumption on our part and should be taken with a grain of salt. As soon as we get an official release date, we'll update this article ASAP.
Is Scars Above coming to Xbox One and Nintendo Switch?
Scars Above have evoked the interests of many, including those who own the old-gen consoles like Xbox One and even the Nintendo Switch. Sadly, it won't be released on Switch and Xbox One as it's only intended for PlayStation 4, PlayStation 5, Xbox Series X/S, and PC, which is surprising as PS4 is getting a release while Xbox One and Nintendo Switch are left in the dust.
We hope that you enjoyed reading this article, stay tuned for more updates about the latest games, reveals, and more at Digistatement.