It has been mentioned countless times how Splitgate has taken inspiration regarding its gameplay from Halo, one other feature that has also been implemented are the Splitgate killstreak as well as the announcer for those killstreaks.
There still isn't a definitive list for all the names of the killstreaks available and they may also add more with time, however, to know some of the attainable killstreaks then keep on reading.
What is Splitgate?
Splitgate is a First Person Shooter (FPS) game that was released in its Beta version for PC on May 24, 2019, and for Consoles on July 27, 2021.
The game implemented Crossplay between platforms and it has recently reached a new peak of concurrent players, forcing the developers to increase server capacity and roll out multiple fixes to ensure queue times were low and players had a smooth and non-troublesome experience.
The developers decided to extend the beta and push back the official release of the game after the surge in popularity during the past month.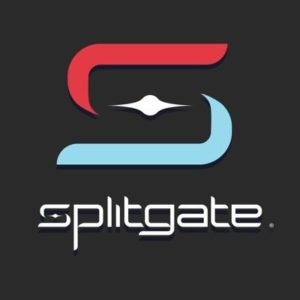 Splitgate Killstreak names
Splitgate killstreaks occur on ever 5 increments, the killstreaks attainable in a game are listed below.
5 Kills: Killing Spree
10 Kills: Killection Agency
15 Kills: Fragtastic
20 Kills: King of Carnage
25 Kills: Absolute Mad Lad
50 Kills: Superkillifragelisticextrakilladocious
After the 60th Kill, they simply start repeating from a Killing spree, nobody knows whether they will add more killing spree titles as even reaching a 50 killing spree is quite insane and difficult to attain in an online competitive match.
Other Kill based achievements that a player can obtain are listed below
On Fire: 500 kills
Back-2-Back: 25 double kills
Crowd Control: 10 triple kills
Unstoppable:  quad kill
Headhunter:  50 headshot kills
Trickster: Portal kill
Gunslinger:  30 pistol kills
Dead Eye:  25 headshot kills with a sniper rifle
2 for 1 Special:  collateral kill with a sniper rifle
Lasered:  collateral kill with a railgun
To find out more about Splitgate, read our articles on
How many GB is Splitgate on PS4, PS5, Xbox One, Xbox Series X & PC (Windows)
Are there Splitgate bots until level 10