Splitgate recently achieved a new peak of concurrent players, with so many new players joining, many questions were flocking around whether Splitgate has bots in matchmaking?
What is Splitgate?
Splitgate is an arena shooter that is free-to-play on all major platforms, the game is being developed by 1047 Games.
The game had its initial release as a Beta version for PC on May 24, 2019, and for Consoles on July 27, 2021, and has enabled crossplay between platforms.
1047 Games has received over 10 million dollars in funding for the development of the game.
Splitgate is a combination of Halo and Portal mechanics, the game has implemented portals, allowing players to jump from one location to another and jetpacks to fly onto areas, though at first, these may seem odd to hear about, their implementation in the game by the developers is quite well done as it has made the PVP experience unique for players.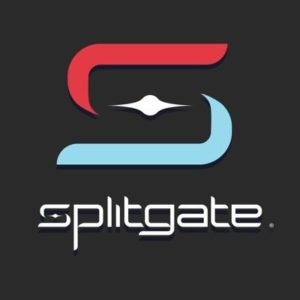 Does Splitgate have bots until level 10?
Splitgate does have bots implemented, you can play with bots in custom matchmaking and as well to practice.
Bots have also been added to replace a player in case they leave or are disconnected during a match, when a player joins back, they replace a bot.
This was implemented to ensure a smoother gameplay experience, however, this does lead to players unaware of this system having an inflated self about their skill in the game.
There is no official statement from the developers but many players have noticed that for the first 10 levels they are being paired with mostly bots in the game, the common reasoning behind this is to make sure a player gets comfortable with the flow of the gameplay before being matched against real players.
You will still be paired with real players but the player to bot ratio is quite less during the matches for your first 10 levels and these bots are eventually swapped out for real players after reaching level 10.
It has however been mentioned that upon full release, the public ranked matches won't have any bots to temporarily fill in positions, so players can expect to play against real players in public ranked matches
To read more about Splitgate, read our articles on Splitgate Referral Code: How to & from where to get them?
To download the game, click here