Splitgate was developed and published by a game studio called 1047 Games, the creators were heavily inspired by Halo and Portal mechanics.
hence, Splitgate is a hybrid of the two games which includes the Halo 3 PVP mechanics and some Halo 3 inspired weapon types, However, the game also includes portals and jetpacks which provide a unique twist to PVP.
Splitgate was released in its Beta version as a free-to-play game for PC on May 24, 2019, and on July 27, 2021, for Consoles.
The game has raised close to 10 million dollars in funding for its further development and has also enabled cross-platform gameplay.
Splitgate rose to sudden popularity with many considering it the best arena shooter they have played, it reached a peak concurrent player count of over 60,000. This created queue times for players reaching as long as 90 minutes, the Splitgate developer team was quick to respond by increasing their server capacities and fixing some bugs, and so on, decreasing the server queue to a mere 2 minutes.
The game has extended its open beta due to the surge in popularity and has pushed back its official full launch, a date hasn't been communicated yet by the developer team but we can hope it being sometime this year itself.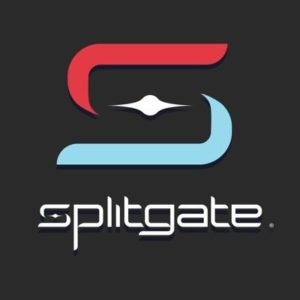 Splitgate download size?
Splitgate was released on PC on May 24, 2019, through steam in its beta version. The minimum requirements listed are,
OS: 64-bit Windows 7, Windows 8.1, Windows 10
Processor: Any dual core CPU
Memory: 6 GB RAM
Graphics: NVIDIA GeForce GTX 660 1GB
DirectX: Version 11
Network: Broadband Internet connection
Storage: 15 GB available space
As mentioned for PC, the game requires 15GB of free space to install, the PlayStation download size is 29.5GB (without day one patch) and Xbox download size is also between 12 to 12.5GB
To read more about the characters and weapons available in Splitgate, click here
Do you play with Bots in Splitgate? find out here