If you are also confused that which Fire Type Pokemon must be a priority in your raid lineups in Pokemon Scarlet and Violet, then you are at the right place. In this article, we have listed the best 5 Fire Type Pokemon that you must absolutely include while planning attacks or raids in Pokemon Scarlet and Violet. Continue reading further to know more.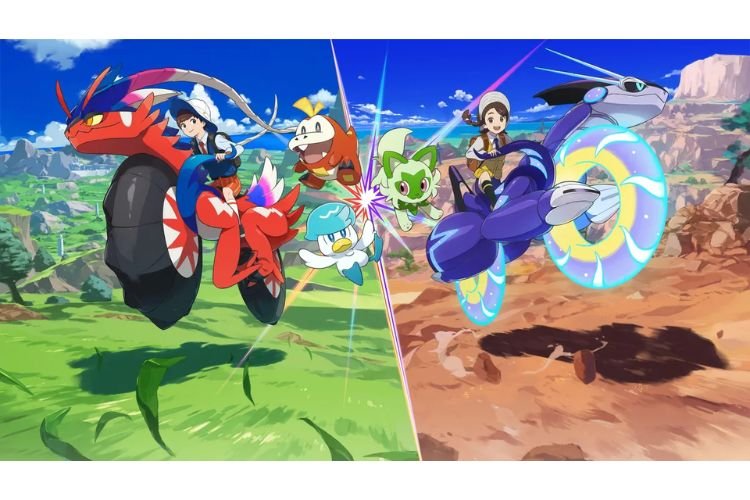 Best Fire Type Pokemon in Pokemon Scarlet and Violet (TOP 5)
The list that we have created is completely based on math. The Fire type pokemon listed below are great attackers, and some even feature burning attacking abilities. So, without any further ado, let's get right into it.
1) Chi-Yu (Dark/Fire Type)
You cannot ignore Chi-Yu when you are preparing a Fire-type attacking lineup. Chi-Yu's main strength is its Special Attack as it deals a lot of damage to opponents. Here are Chi-Yu's overall base stats:
HP-55
Attack-80
Defense-80
Special Attack-145
Special Defense-120
Speed-100
All these stats combine together a total of 580, making Chi-Yu topping the list. These stats will keep on increasing as it gets upgraded.
2) Iron Moth (Fire/Poison-type)
Iron Moth is second in the top-5 Fire Type Pokemon because of its Special Attack and average HP. If you are looking for an attacker that has decent HP points to bear, then you must go for Iron Moth. Its damage-dealing capacity by Special Attack is somewhere similar to that of Chi-Yu's. Therefore, it is recommended to choose either of them in your balanced lineup. Here are its overall stats:
HP-80
Attack-70
Defense-60
Special Attack-140
Special Defense-110
Speed-110

3) Arcanine (Fire-type)
No one can leave behind Arcanine when preparing for a raid. This iconic Pokemon has been consistently featured in the top Pokemon list since Generation I, thanks to its Attacking strength. Arcanine is one of the best Fire-type Pokemon due to its high damage-dealing capacity. Here are its overall stats:
HP-90
Attack-110
Defense-80
Special Attack-100
Special Defense-80
Speed-95
Arcanine's average stats sum up as 555, making it rank third in the top 5 Fire Type Pokemon.
4) Valcarona (Bug/Fire type)
Valcarona is evolved from Larvesta at Lv. 59 and is a deadly Fire/bug-type Pokemon. Just like Chi-Yu and Iron Moth, this Pokemon has also made it to this list because of its attacking ability. Here are its overall stats:
HP-85
Attack-60
Defense-65
Special Attack-135
Special Defense-105
Speed-100
5) Skeledirge (Fire/Ghost-type)
Skeledirge is a balanced Fire-Type Pokemon, having good HP, defense as well as Special Attack stats. You can get Skeledirge by evolving Crocalor by upgrading it to Level 36. Blaze is Skeledirge's primary ability whereas Unaware is its hidden ability. Here are its overall stats:
HP-104
Attack-75
Defense-100
Special Attack-110
Special Defense-75
Speed-66
So, these are the top 5 and best Fire Type Pokemon in the Pokemon Scarlet and Violet game. If you found this article helpful, share it with your friends.
Related: Pokemon Scarlet & Violet (SV): How to Run or Sprint