Girafarig is one of the oldest Pokemon that dates back to Generation 2 and makes its entry in Pokemon Scarlet & Violet. Fans were surprised that it got an evolution in the latest title after 20 years and can witness its awesomeness once again. Many have been looking endlessly at how they can reach the next evolution of the long neck Giraffe type pokemon. If you're also a fan of this pokemon and want to know how to evolve it to the next variation, our short guide is just for you. Continue reading the article to learn about Pokemon Scarlet & Violet and how to evolve Girafarig to Farigiraf.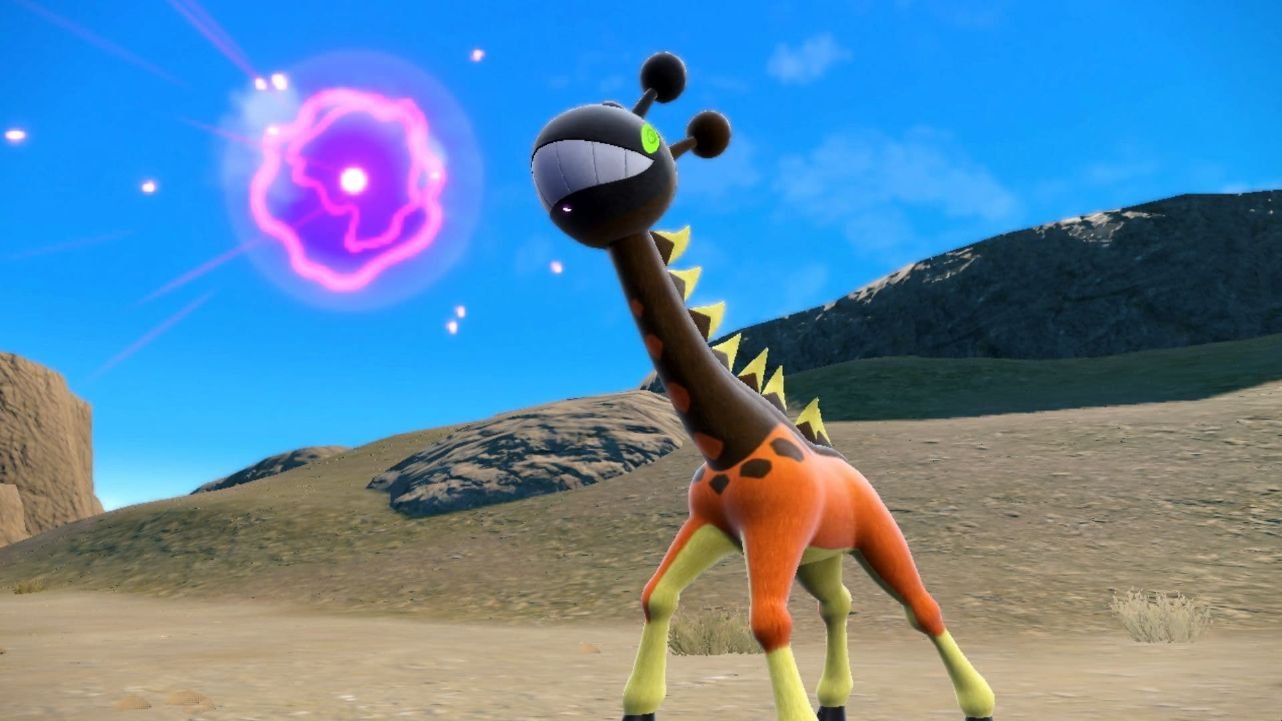 Girafarig Location
For those who don't know, Girafarig is a normal/psychic pokemon and is a favorite of many. Back in the day, Girafarig was a rare type of Pokemon and was all the talk in the community. At present, many got happy that it makes a return in Pokemon Scarlet & Violet and getting its own new evolution. However, finding it can depend entirely on one's luck as it appears only on a small portion of the map in Paldea. To narrow down your search for Girafarig, you can head to West Province (Area 2), which is north of the Asada Desert and south of Casseroya Lake. Look for grassy fields in that area and you'll eventually spot it. Now the question is how you can evolve it in the game. See the below section to know more.
How to evolve Girafarig into Farigiraf in Pokemon Scarlet & Violet?
Once you capture Girafarig and add it to your party, just simply explore Paldea and use it in battles. Once it has reached Level 32, it will be open to learning new moves. You must make sure that the pokemon learns Twin Beam as it's the key to evolution. Once this move is added to its arsenal, a notification will pop up saying Girafarig has evolved.
Once your Girafarig has evolved to Farigiraf, you can go ahead and take part in battles, go on a picnic and do quests. It is a better version of Girafarig that can come in clutch in many situations. We hope that you enjoyed reading this article. Stay tuned for more updates about Pokemon Scarlet & Violet, guides, news, and more at Digistatement.