There are a lot of medicines in Pokemon SV that can help you win battles. Fresh Water is one of such items in Pokemon Scarlet and Violet that will prove its worth if used in correct situations. This item is a kind of medicine that you can use to recover the health points of a particular Pokemon. Since Pokemon SV is a new game, many players don't know how to get this item in the game. If you are also among them, then you are at the right place. Carry on reading this article to find out how to get Fresh Water in Pokemon SV.
What is Fresh Water in Pokemon SV?
As mentioned earlier also, Fresh Water is a medicine in Pokemon SV that helps to restore the HP of a particular Pokemon. To be specific, using this item on a particular Pokemon restores 30 HP. Adding to the effect, using this item in battle also deals Fling Damage to the opponent with 30 Base Power. Although the HP recovered by this item is low, one of the main benefits of using it is that it doesn't lower the friendship level of the pokemon on which this item is used.
How to find Fresh Water in Pokemon SV?
Getting the Fresh Water item is quite easy and simple. From the beginning of the game, this item is available to buy from the Blue Vending Machines. These vending machines are available all over the Paldean region. You can buy this item for a total of 200 Pokedollars. Adding to this point, this item can also be obtained from auctions. Auctions take place in the Porto Marinada market region. Visit the location after clearing Cascarrafa's Gym Challenge. As you know the drill, to get this item from the auctions, you have to make the highest bid.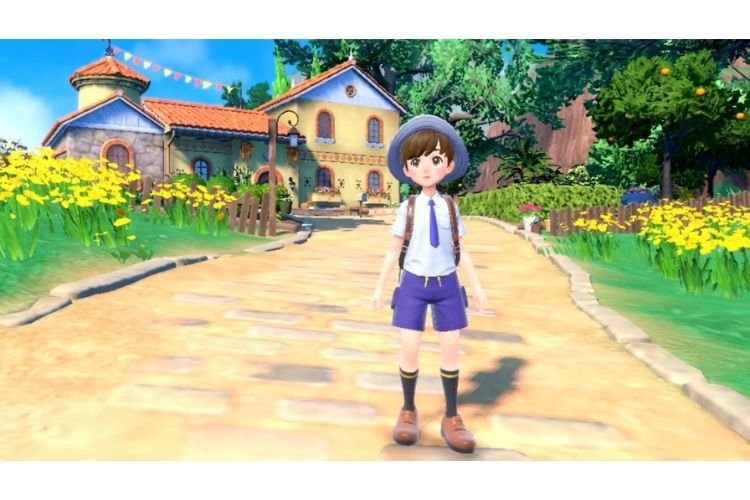 If you are not able to see Fresh Water in auctions, then you can consider visiting some other time. It is so, because the featured items in auctions changes daily, both in-game and in real-time. Last but not the least, you can also get Fresh Water from the Powder Snow Course in the Snow Slope Run minigame. Fresh Water is received as a reward for each attempt at this minigame. However, the mini-game is unlocked after completing the Glaseado Gym Battle. So, this brings us to the end of this guide. If you found it helpful, share it with your friends.
Related:  Pokemon Scarlet & Violet(SV): Top 5 & Best Support Pokemon for Tera Raid Battles