The latest Pokemon games, Pokemon Scarlet and Violet were released on November 18, 2022, for Nintendo Switch. These new titles serve as the first installments in the ninth generation of Pokemon video games and feature a wide range of 9th-gen pokemon for players to catch. One of the new creatures added to the list is "Rellor". If you are also here looking for a way to find Rellor and catch it in Pokemon Scarlet & Violet, then you are at the right place. Carry on reading to know how it's done.
Find Rellor in Pokemon Scarlet and Violet
Rellor is the new bug-type Pokemon that can be evolved to Rabsca, another new Pokemon introduced in Pokemon Scarlet and Violet. To evolve this Pokemon, you have to make it walk 1000 steps while being outside the Pokeball using the "Let's Go" feature in the game. But before actually evolving it, you might want to know how to find and get it.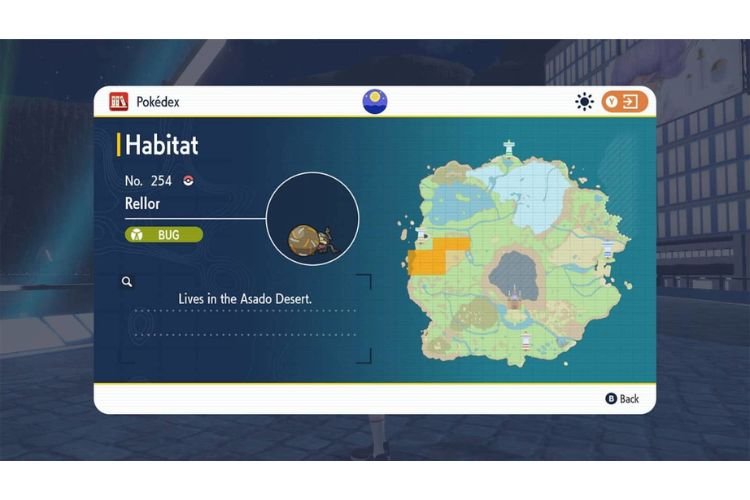 There is a chance that you might have come across some Rellors while being in the game without actually knowing it, thanks to their tiny size. Rellor is quite small in size and therefore can be missed easily while exploring the lands of Paldea. Rellor appears like a dung beetle and therefore is found in the desert area of Paldea. So, get ready to make your way to the Asado Desert and search for tiny brown spots in the sand dunes. You can easily catch it, just like it's done with every other Pokemon, and add it to your arsenal. This tiny creature can turn out to be a nightmare for opponents, so use it wisely.
Now that you have got Rellor, it will get evolved in Rabsca in no time, given that you roam around in the open world with this pokemon by your side. Just like Rellor, Gimmighoul is also a new Pokemon introduced in this game. Head here to see how to evolve it into its next form. So, this was everything about how to find Rellor in Pokemon Scarlet and Violet. If you found this article helpful, share it with your friends.
Related: Pokemon Scarlet & Violet (SV): How to Change & Alter Pokemon Nature