Pokemon Scarlet and Violet are the latest Pokemon games, currently available to play on the Nintendo Switch platform. Though Pokemon Scarlet and Pokemon Violet are two separate games, the content they include is quite identical to one another. Both these games are the first installment in the ninth-generation Pokemon video games series. Along with new Pokemon and a lot of new content, Pokemon Scarlet and Violet also includes a feature where you can change pokemon abilities. But, it ain't a piece of cake and therefore many players wonder how it's done. If you are also looking for an answer to this question, then you are at the right place. Carry on reading this article to learn everything about this topic.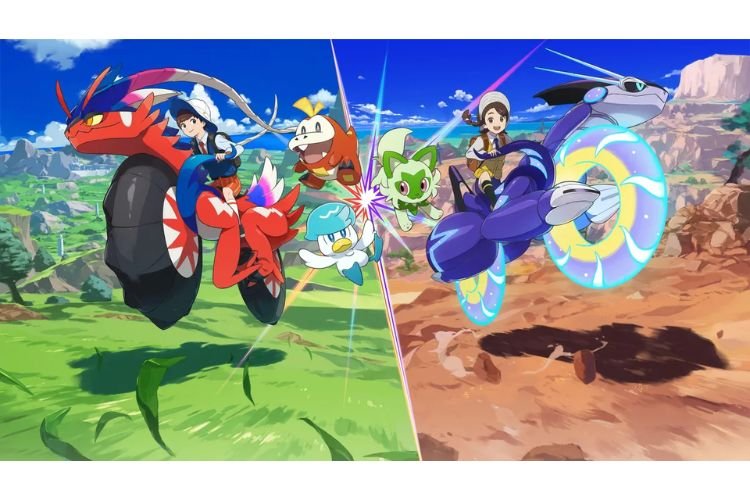 Pokemon Scarlet and Violet: Change Pokemon Abilities
To be able to change a Pokemon's ability, you would require an "Ability Capsule". Using an Ability Capsule on a particular pokemon will switch its ability to another ability that can be equipped by the Pokemon belonging to the same species. However, you don't have any control over what ability will be received by the pokemon upon using the item. You can access the Other Items section in your bag to equip this item and use it on a pokemon.
Anyways, from where you can get these "Ability Capsules"? Well, getting Ability Capsules is not an easy job. To get your hands on Ability Capsules while you are progressing the storyline, you will have to earn them as a reward from 5 or 6 Star raids in the game. On the other hand, if you wish to get an Ability Capsule post completing your in-game journey, you can get it through Chansey Supply shops around Paldea for ₽100,000. These shops are available in every major city of Paldea. Do note that you cannot use this item during an ongoing battle.
Moreover, it is recommended to use Ability Capsule only when you feel that your Pokemon is not strong enough, and having another ability will make it more effective. Using Ability Capsule without proper planning can also make your Pokemon weak by equipping a less-effective ability. Therefore, it is recommended to save your progress beforehand and then go ahead with changing the Pokemon's ability, in case you want to get back the previous ability.
So, this was how you can change Pokemon Abilities in Pokemon Scarlet and Violet. If you found this article helpful, share it with your friends.
Related: Pokemon Scarlet & Violet (SV): How to get Galarian Meowth