You can make your Pokemon extra robust with the over 150 TMs available in the new Pokemon Scarlet & Violet. Unlocking a vast array of moves, from attacks and statuses to utility techniques, can give your Pokemon the edge they need in battle. But you must use these TMs wisely – they can only be used once, so choose carefully! This guide will tell you how you can find, craft, and get Thief TM in Pokemon Scarlet & Violet.
Thief TM is a sinister Dark-type TM, granting the user the means to take what's not theirs. In one swift move, the target's held item is stolen and added to the user's inventory – though nothing can be taken if they already possess an item. Its accuracy of 100 and power of 60 make it a formidable force, while its PP (Power Point) of 25 can be pushed to 40 for those extra-challenging battles. Keep reading this guide to get your hands on this awesome TM.
Pokemon Scarlet & Violet (SV): How to Craft, Find & Get Thief TM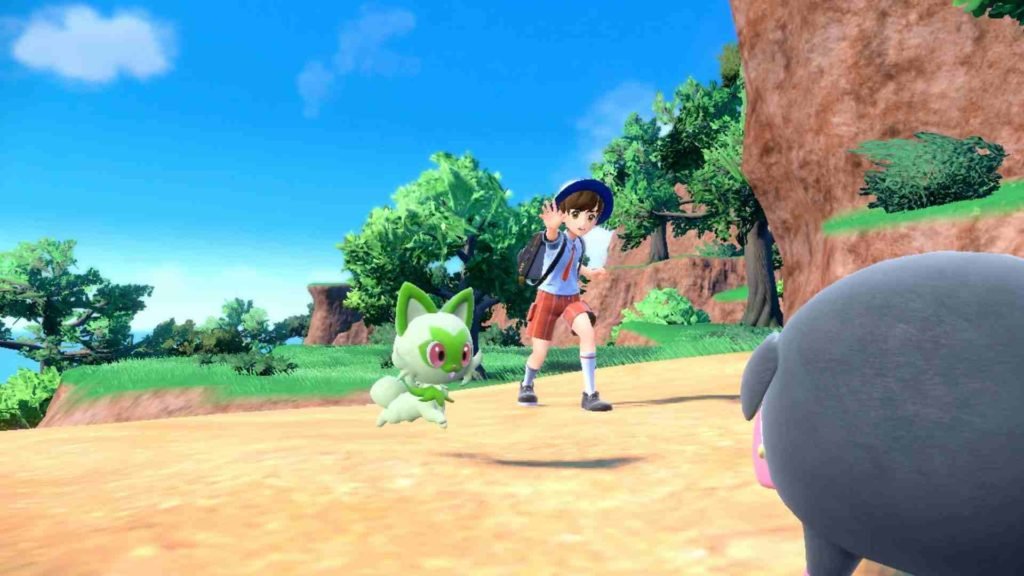 If you're determined to locate this particular TM, you'll have to do some research. We have identified several spots that have been known to feature this TM. It's worth noting that in order to add this TM to the craftable list, you must first defeat the Team Star Fire Crew Leader. If you don't wish to craft it, you can also search for it in the location mentioned below,
Located at the base of the rugged, jagged cliffs of Cortondo in South Province (Area Two), Thief TM18 awaits to be discovered upon a little exploration. To find it, venture northeast and keep your eyes peeled for a smaller cliff face—it's there that Thief TM18 awaits.
So far this is the only known location where you can find the Thief TM. Primarily, this TM can be unlocked after defeating Team Star Fire Crew. So make sure you have defeated the crew.
How to craft Thief TM?
Once you have unlocked and acquired the first Thief TM, it is fairly simple to craft copies of it. You will be needing access to a TM machine at any Poke Centre. Additionally, you will also be needing League Points and some Pokemon Materials in order to craft this TM. The ingredients required and the location to find them are given below,
3000 League Points – You can accumulate League Points with normal progression in the game.
3 Houndour Fang- This can be farmed by defeating Houndour and Houndoom. Houndour and its evolved form Hondoom can be found in South Province (Area One & Four) and North Province (Area Two) respectively.
3 Shroodle Ink – You need to head over to East Province (Area One & Two), South Province (Area Two & Four), West Province (Area Three), or Tagtree Thicket. Once you are in either of those locations, clear out any Shroodle or Grafaiai you stumble across in order to obtain Shroodle Ink.
When you acquire all the required items for crafting, simply make your way to the nearest Poke Centre and use their TM machine to craft Thief TM18. That is all the information regarding this Technical Machine. We hope that you found this helpful. For all your gaming-related queries, stay tuned to Digistatement.
Also read,
Pokemon Scarlet & Violet (SV): How to Craft, Find & Get Ice Fang TM