Are you looking to get your hands on TM17, the Confuse Ray move in Pokemon Scarlet & Violet? Grinding through levels can be a long and hard way to learn new skills, but with Technical Machines it's possible to get them faster. To find TM17 in Paldea, you'll have to do a bit of exploring, and that's where many players stumble. If you're here, then you don't have to be one of them! We've got just the guide for you so you can get your hands on that elusive Confuse Ray TM in the game, in no time.
Introducing Confuse Ray – TM17, the ghost-type move that will leave your opponents in a state of disarray! Unleashing its sinister ray, this move has the ability to confuse any target with an accuracy of 100 and a PP of 10. However, it doesn't deal any damage. Beware of its effects, or you may just find yourself on the wrong side of battle! Keep reading this guide and by the end, you will be equipped with this TM.
Pokemon Scarlet & Violet (SV): How to Craft, Find & Get Confuse Ray TM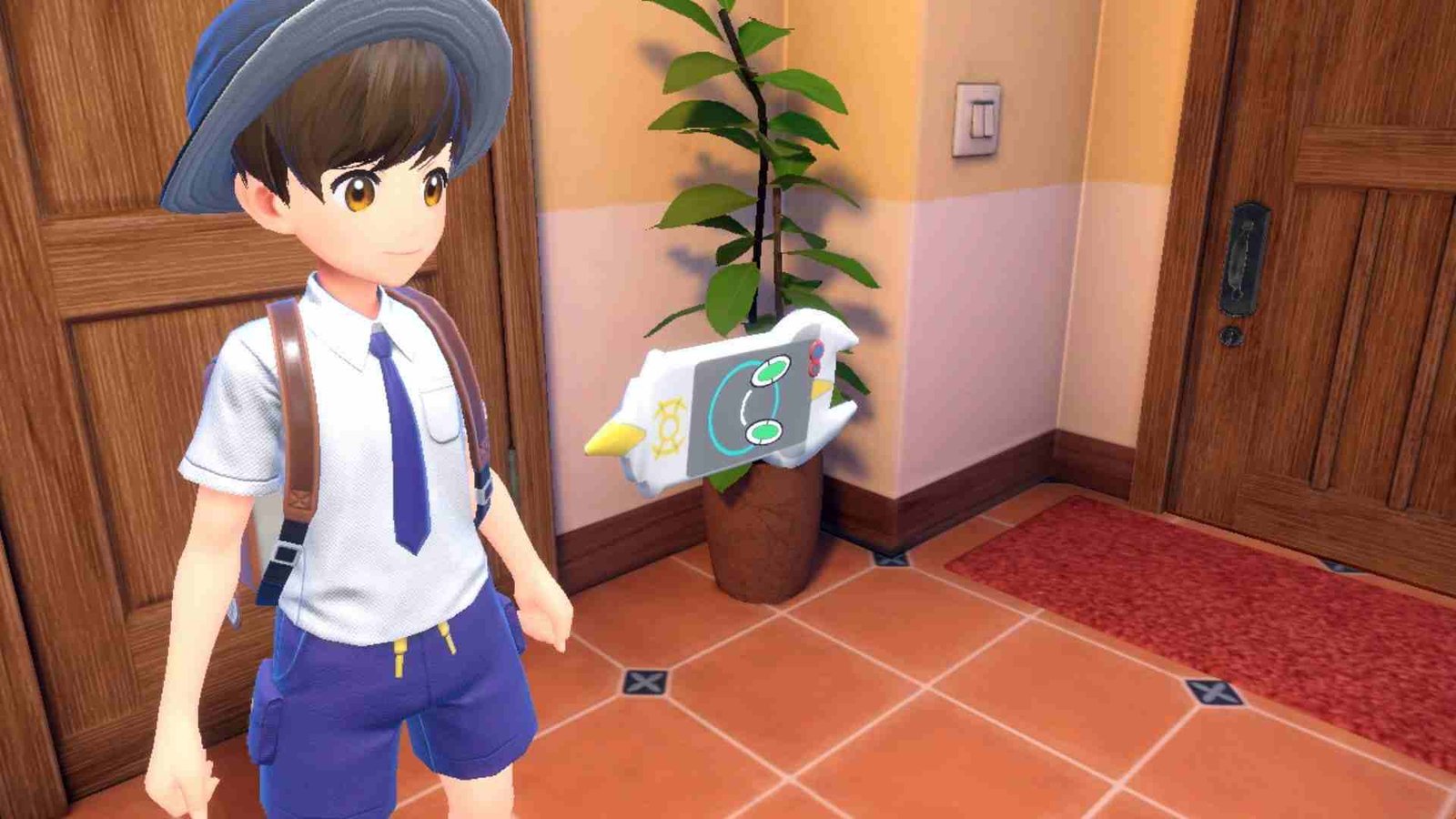 TMs are hard to come by, so if you're intent on finding one, you'll need to know where to look. Unfortunately, there aren't many confirmed spots where they spawn; however, we've identified a few reliable locations where they are known to appear. You should also note that crafting this TM can be achieved only after defeating the Team Star Dark Crew leader. Apart from these, you can look for this TM in various locations. Here are some of them-
Start your journey by heading northeast from the Los Platos Pokemon Centre in South Province Area Five. After traveling for some time, you will pass through a series of lakes and rivers. Continue northeast until you come across an abandoned ruin. Here, you will discover this TM as a random Pokeball drop.
Reach the South Province Area Three, and make your way toward the hill in its vicinity. As you ascend the hill, you will soon discover the Confuse Ray TM located at its summit.
Head over to the above-mentioned locations and conduct a thorough search. Eventually, you should be able to find and acquire the Confuse Ray TM.
Crafting Confuse Ray
Once you have obtained your first copy of the TM, it is fairly simple to make copies of it. However, you will be needing League Points and some Pokemon Materials in order to craft this item. You will also need access to the TM machines at any of the Poke centers in the game. The items required for crafting this TM are as follows,
400 League Points. – You can acquire league points with normal progression or by exchanging Pokemon Materials for League Points at any TM Machines.
3 Mareep Wool – Mareep wool can be farmed by defeating Mareep, Flaaffy, and Ampharos which can be found in South Province (Area Two & Six), West Province (Area Two), and North Province (Area One).
3 Gastly Gas – The quickest way to farm this item is by battling the swarms of Gastly and their evolutions that can be found in; Asado Desert, East Province (Area Three & Two), South Province (Area One, Two, Three, Four & Five).
Once you get all the required items, simply head over to the nearest Poke Centre. Use the TM machine at a Poke Centre to craft Confuse Ray TM17 in Pokemon Scarlet and Violet. That is it for this guide. We hope you found it helpful. For all your gaming-related queries, stay tuned to Digistatement.
Also read;
Pokemon Scarlet & Violet (SV): How to Craft, Find & Get Ice Fang TM