If you're a Pokemon trainer, you know that Pokemon Scarlet and Violet is the biggest launch! It has many new and old pokemon and a whopping 171 TMs. Psybeam TM is one of these TMs and is a powerful move. To get your hands on it, you'll need to forage for materials to craft it – but, there are literally hundreds of materials to choose from! So if you're looking to give your team an edge in battle, Psybeam TM is the move for you!
What is Psybeam TM in Pokemon Scarlet and Violet?
Psybeam TM is a Psychic type move. It has an impressive accuracy of 100, as well as a 10% chance to cause confusion to the opponent, making them more prone to choose random and unpredictable actions. By exploiting Sheer Force, this move can gain increased potency, amplifying its already high power of 65. The maximum PP for this move is 32, ensuring that it can be used multiple times in a single battle. Keep reading to find out how to get your hands on this TM in the game.
Pokemon Scarlet & Violet (SV): How to Craft, Find & Get Psybeam TM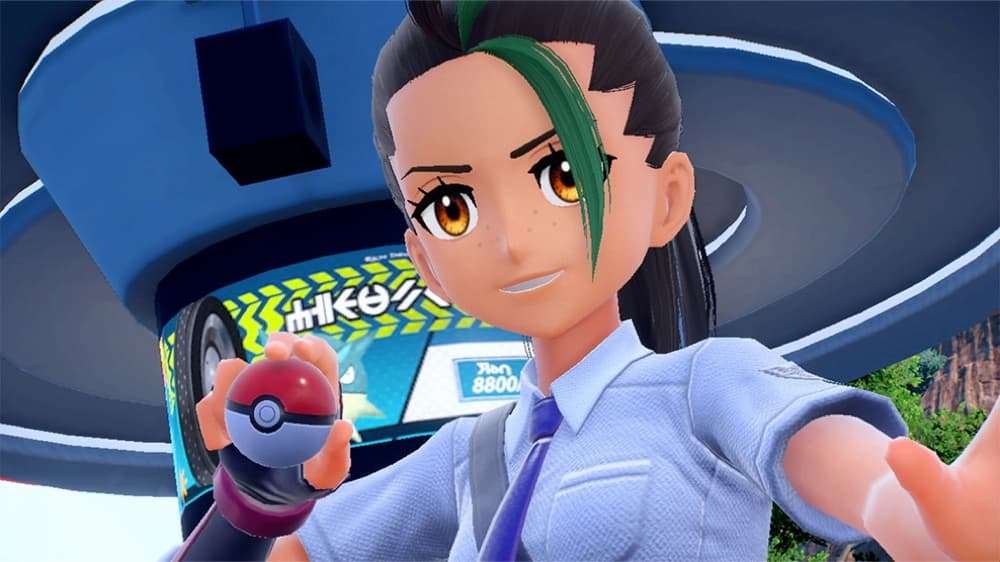 To craft Psybeam TM, players will first need to obtain it along with other materials required to craft it. Players also should have access to the Poke Centre.
Locations
TM016 can be found on the map as a random drop in a yellow Pokeball, which can be located in The Great Crater of Paldea region. Those who are eager to acquire this useful drop should take note of its distinct appearance and location. So head over to this location and start exploring until you stumble upon the yellow poke ball. Additionally, TM16 can be discovered tucked away beneath a majestic tree in the southeastern region of South Province (Area Five). An exploration of this area should reveal the TM disguised as a yellow poke ball.
Crafting Psybeam
Once you have acquired this TM from the appropriate sources, you will be able to use the TM Machine at any Pokemon Center to replicate it. However, you must have accumulated a sufficient amount of League Points and Pokemon Materials; specifically, 800 League Points and 3 Psyduck Down are required for crafting additional copies of this TM. You will acquire League Points with normal progression in the game. However, for Psyduck Down, you can farm them by defeating Psyducks found in their natural habitat. Psyduck can be found in the following areas;
East Province (Area One and Area Three)
South Province (Area Two, Four, One, Five, Three, and Area Six)
West Province (Area One, Two, and Area Three)
Glaseado Mountain
Once you get hold of all the items required for crafting, head over to the nearest Poke Centre. You can craft the Psybeam TM at the TM machines located there. That brings us to the end of this guide. We hope you found it helpful. For more gaming-related content, stay tuned to Digistatement.
Also read,
Pokemon Scarlet & Violet (SV): How to Craft, Find & Get Ice Fang TM