Shiny Pokemon are one of the most unique species of pokemon that many players spend countless hours exploring in the world of pokemon games. However, those who don't want to explore, simply reset their progress before each encounter in the hope to get a shiny version of the pokemon they want, but Pokemon Scarlet & Violet devs are one step ahead of this. Keeping in mind the soft reset process that many players spam to get a shiny version, Game Freak(devs) has implemented a shiny locked feature that assures you won't be able to get a shiny version of those pokemon by resetting your in-game progress. But, this isn't a new feature, as previous games had shiny locked pokemon as well. Anyways, wondering which pokemon are shiny locked in the games? Consider reading till the end to find out.
Pokemon Scarlet & Violet are the newest installments in the Pokemon franchise and they had exceeded the expectations of players and critics alike. With many features including a seamless open world, photo mode, auto-battle, 9th-gen pokemon roster, etc, the new titles have made their mark in the community, and that's for sure. With that said, wouldn't it be great if all the pokemon in your party aren't just their normal forms, but instead their unique shiny version? That's the dream many want to be true, however, that's not possible of course. There are some pokemon in these new titles which are shiny locked, so you will have to be satisfied with what you get. Let's see the list of shiny locked pokemon so that you don't have to reset every time in vain.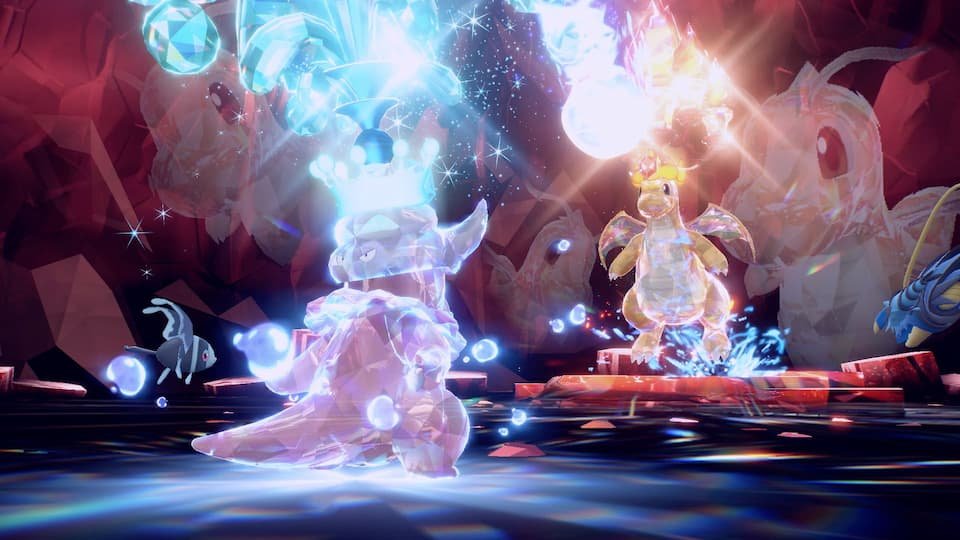 Pokemon Scarlet & Violet (SV): All Shiny Locked Pokemon List
A bunch of unique pokemon are shiny locked in Pokemon Scarlet & Violet. Well, that's not surprising at all since previous games in the series followed a similar pattern. As you have already guessed by now, all three starter pokemon in PSV are shiny-locked as well. A bunch of others also made it to the list featured below.
Fuecoco (Starter)
Quaxly (Starter)
Sprigatito (Starter)
Sunflora
Gimmighoul (Chest Form)
Gift Pokemon received from NPCs
Koraidon (Box Legendary)
Miraidon (Box Legendary)
Klawf (Titan Pokemon)
Bombirdier (Titan Pokemon)
Orthworm (Titan Pokemon)
Great Tusk/Iron Treads (Titan Pokemon)
Tatsugiri (Titan Pokemon)
Ting-Lu (Sub Legendary Quest)
Chien-Pao (Sub Legendary Quest)
Wo-Chien (Sub Legendary Quest)
Chi-Yu (Sub Legendary Quest)
Well, all hope is not lost as you might be able to get your hands on the shiny starters by hatching eggs. In the future, we might get some game codes to redeem the shiny version of some of the shiny-locked pokemon, but that's something we can't guarantee. So, now that you know which pokemon are shiny-locked in the new titles, you will be able to plan your journey accordingly. We will update this list with more information once we fetch it. Until then, make sure to stay tuned with us on DigiStatement.