Phantom Brigade is a turn-based tactical RPG developed and published by Brace Yourself Games. Set in a post-apocalyptic world, the game follows a group of pilots who operate giant mechs known as Phantoms. Players must strategically customize and command their Phantoms to battle against rival factions and complete various missions. With a unique time manipulation mechanic, players can predict enemy movements and adjust their tactics accordingly. Phantom Brigade offers a challenging and engaging gameplay experience for fans of the tactical RPG genre. In this article, we shall see how to repair a damaged mech in Phantom Brigade.
Mechs are humanoids and are an essential part of the game. Each mech is customizable and can be equipped with various weapons, defensive systems, and other upgrades. Players take these mechs to their battle against enemy factions. It is essential to keep them in good condition and repair them when they get damaged. Keep reading to know how to do the same.
Phantom Brigade: How to Repair Mech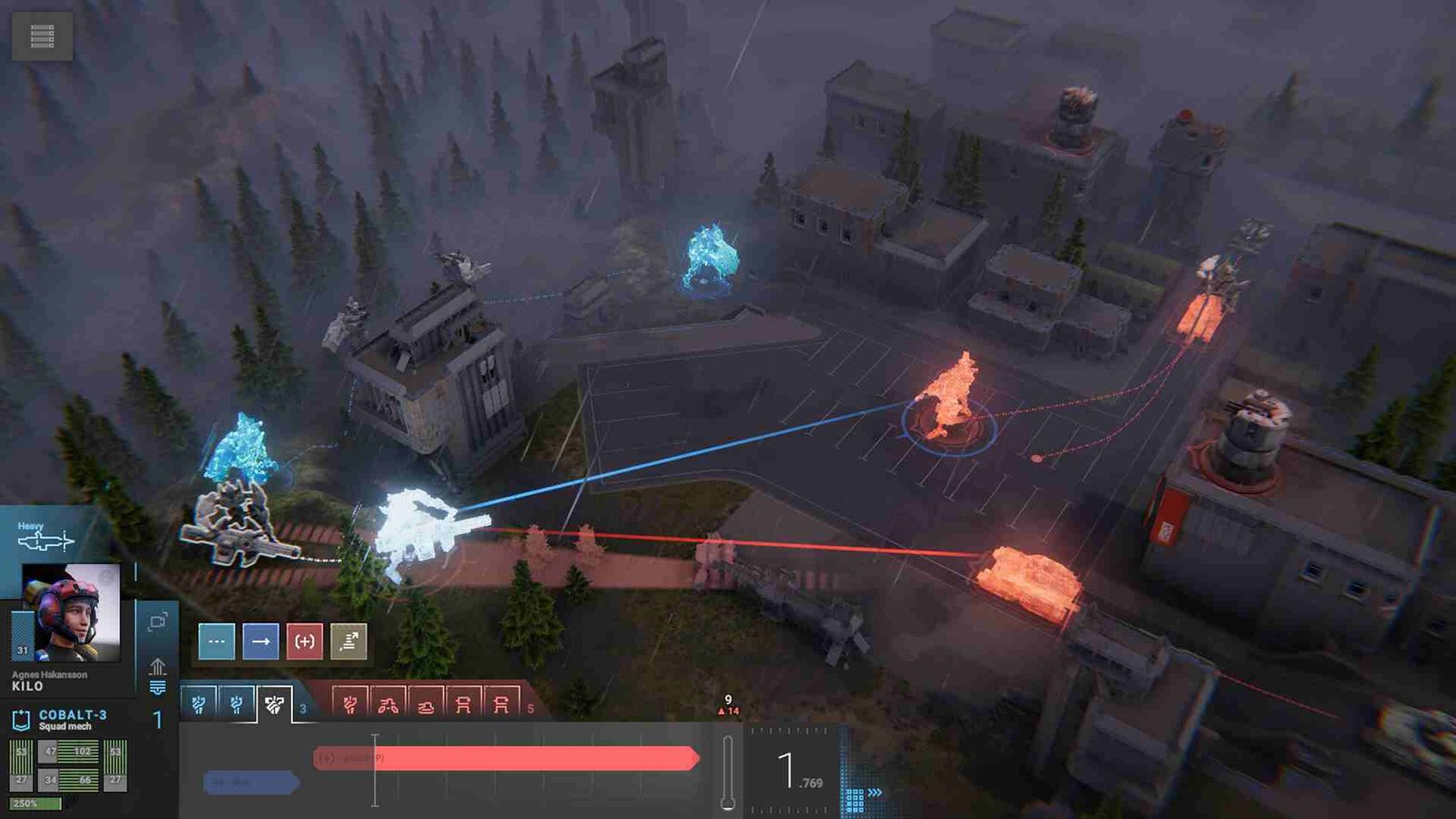 Keeping your mechs in good condition is essential to success in battles. In Phantom Brigade, mech repairs happen automatically over time, but you need to have enough repair resources available. In Phantom Brigade, this resource is called "Liquid Fix." You can see the available repair resources on the world map in the bottom left or middle of the screen. To replenish Liquid Fix, you need to return to a supply base and click on the resupply button. This will start the resupply process, and you'll need to wait for it to finish before your mechs can be repaired. If your mech has lost a limb or sustained severe damage during combat, you'll need to replace the damaged parts manually. This typically involves returning to a friendly base and using the repair facilities to select the damaged part and repair it.
It's important to pay attention to the status of your mechs and repair them regularly to ensure they're in optimal condition for battles. Keep an eye on your resources, visit supply bases often, and plan your repairs strategically to stay ahead in the game. And that brings us to the end of this article. We hope that you found this tutorial helpful. For more guides, tips, and tutorials on all the latest gaming trends, make sure to follow Digistatement.
Read more,
Steam Error Code 2: How to Fix It (2023)