Phantom Breaker: Omnia is the latest update being implemented in the Phantom Breaker video game franchise. Just like the previous editions of Phantom Breaker, Omnia is also developed and published by Mages Inc. But unlike its previous editions, this game is getting published outside Japan for the very first time. Another thing that makes this game special is that it is the first game in the series that will be available in both Japanese and English voice acting. As of now, this game is scheduled to be released on March 15, 2022, for Xbox One, PS4, Nintendo Switch, and PC.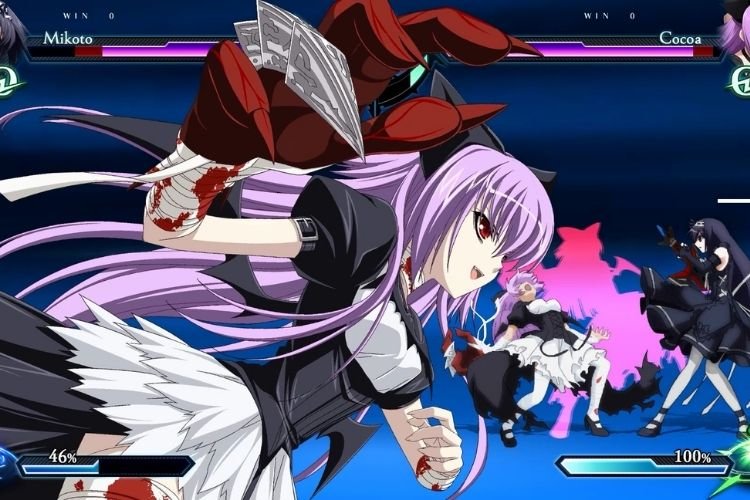 Being a game of Japanese origin, this video game franchise has a great fan base for its characters. We have seen plenty of Japanese video game characters getting an immense amount of love from the world. With the first time ever release of this Phantom Breaker title for the whole world, there are a lot of fans who wonder what characters are included in Phantom Breaker Omnia. If you also wonder the same thing, consider reading this article till the end as we have shared the list of all characters present in this game.
Phantom Breaker Omnia Characters List
Phantom Breaker Omnia includes all the characters that we witnessed in Phantom Breaker: Extra, plus two more new characters. Here is the list of all the characters that are featured in Omnia:
Cocoa 




Fin




Infinity




Itsuki 




M




Mei




Mikoto 




Phantom 




Ren




Ria




Rin 

Shizuka




Sophia 




Tokiya 




Waka




Yuzuha 




Rimi




Kurisu Makise 




Gaito 




Ende




Maestra




Artifactor
So, these all are the characters that are featured in Phantom Breaker Omnia. All these characters have been given voices by many recognized voice artists who are well known for giving voices to other popular video game characters as well, Sarah Williams being one of them. Each character of this game has been given the voice by a separate voice actor. We have published a separate article in which we have shared the list of all voice actors who gave their voice to these amazing characters. To read it, you must head here. If you found this article informative, share it with your friends.