At present, there are a lot of new ways to play and enjoy games that have been introduced in the past few years. And when we talk about PC gaming, Steam is an application that cannot be ignored. Steam is currently the most popular digital distribution platform for games. For many years, it has been assisting many video game publishers by launching games on the platform. But, not many Steam users know that they can also play Steam Games on Mobile. If you are also not aware that how you can play Steam games on Mobile, then continue reading this article till the end to learn how to do it.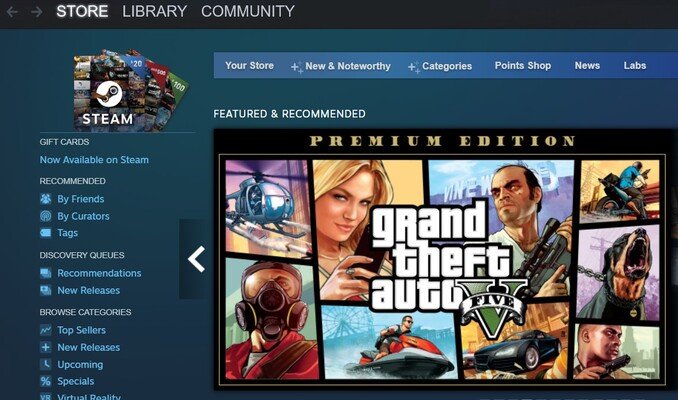 Steam Games on Mobile: How to play?
With the release of technically powerful smartphones in the past few years, we all have tried many PC games like GTA San Andreas, Max Payne, etc. on our mobile devices. But, all the games that you like on PC are not available in their separate mobile versions that you can install and play on your mobile. Well, here is when the role of a mobile app called Steam Link comes in. Steam Link is the official mobile application available on Android and iOS platforms that allows you to play your Steam games on your mobile. So, if you also want to enjoy Steam Games on your mobile, install Steam Link from Google Play Store or App Store and start following these steps thereafter:
After you have installed Steam Link on your mobile, make sure that your PC and mobile are connected to the same Wifi connection. Otherwise, the Steam Link app on your mobile will not be able to sync to the Steam application on PC.
Now, if you want to pair a controller (Steam or any other compatible controller) with your Mobile, then do so by selecting the appropriate option. Otherwise, you can just go with the Touch Controls.
After that, you must connect to your computer. If you are not able to find it, make sure that Steam is running on your PC and try again after rescanning.
After selecting your PC on the mobile device, you will be given a code that you have to enter on your PC. Now, complete this setup, and the Steam Link app on your mobile is successfully connected to your PC.
Next, tap on Start Playing on your phone and you will be able to launch any Steam Game from your Mobile device.
Note: You cannot play a game on your mobile unless Steam is running and streaming the game on your PC. The game natively runs on your PC, so you can't stream games on your mobile if your host PC can't run them.
So, this was everything about playing Steam games on Mobile. If you found this article helpful, share it with your friends.