Palia, which is a vibrant and expansive RPG world where players can immerse themselves in exploration and all sorts of activities, is finally out in Open Beta. Since you clicked on this article, it is likely that you already know about the game and are, in fact, looking for a guide on how to catch the Striped Sturgeon in Palia. Well, in that case, you have landed on the right page.
So, the Striped Sturgeon has been giving some trouble to the players looking to catch it. Is it because of the time factor? If you did not know, some creatures in the game are time-sensitive and hence only appear during a specific time. Perhaps the Sturgeon is one of those creatures. Well, keep reading to find out.
Palia Striped Sturgeon: How to get, find, & catch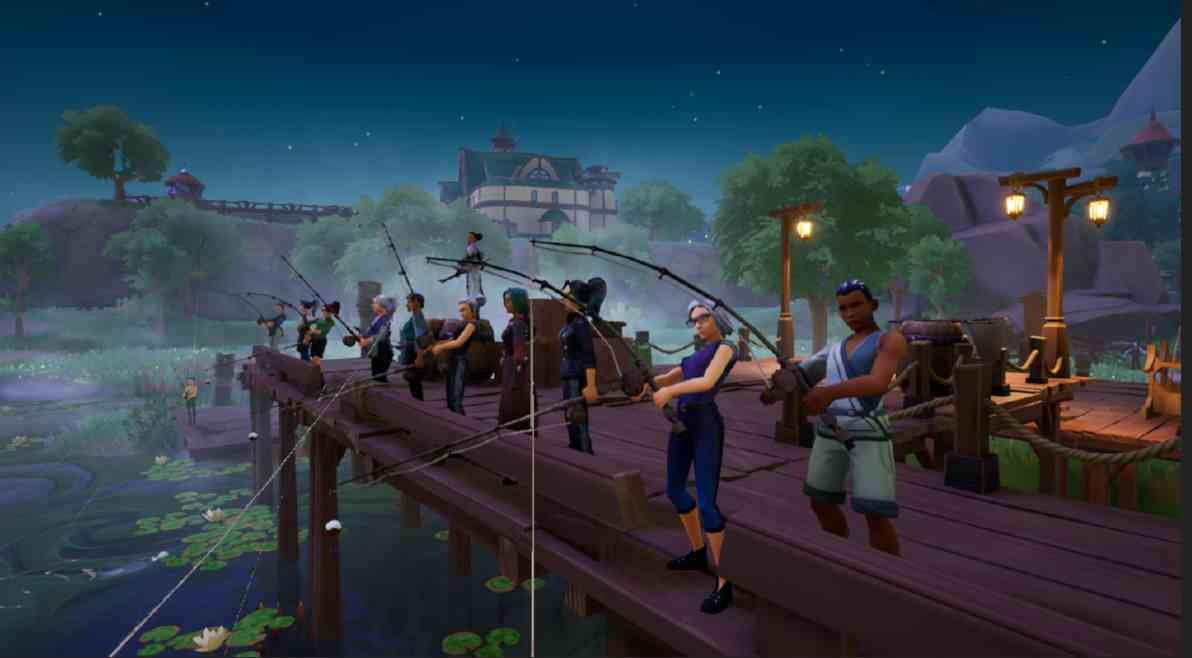 The Striped Sturgeon, which resides in the lakes, features light-colored stripes that serve as effective camouflage under sunlight. This distinctive trait enables it to effortlessly merge with its environment. And maybe that is why its spawn rate is so low. That being said, let us see where to find this fish and some strategies you can adopt in order to successfully bag this catch.
Where to Find the Striped Sturgeon?
Players have reported that the Striped Sturgeon is commonly located in the Kilima region of the map, especially in Kilima Lake. Some players also reported it spawning in Fisherman's Lagoon. As a fish, it's natural to search for it in the nearby lakes and lagoons. So, head over to the mentioned locations and be on the lookout for the Striped Sturgeon. But when exactly can you spot it? Well, the Striped Sturgeon exclusively makes its appearance during the evening or night. That settled, let us now see the bait required and how to catch it.
How to catch the Striped Sturgeon?
Well, once you have made it to the location at the right time, the next thing you need is bait to catch this Striped Sturgeon. For bait, regular worms will work just fine. If you do not have any with you, you can always buy them at Zeki's Store for about 10 Gold. With bait on your hook, it is time to cast the line, wait patiently, and then complete the minigame as you would normally do while fishing in Palia. However, you will have to be patient in order to catch this fish. So, keep trying, and eventually you will have a Striped Sturgeon in your inventory. But what's next after you've caught it?
Uses
As with any other ingredient/fish, you can use your catch to prepare something. But if you are low on financial resources, then you can opt to sell your Striped Sturgeon for Gold. Now, the value will depend on the quality of the catch, but it will be between 60-90 Gold.
And that is all the information we have to share on how to find and catch a Striped Sturgeon in Palia. With this guide, you should now be able to go and catch this fish whenever you want. Anyway, for more gaming reads like this, make sure to stay connected to DigiStatement. Also, while you are here, click on this link to learn how to find and get the Oily Anchovy in Palia.