Outriders is a co-op RPG shooter game. The game is developed by People can Fly and is published by Square Enix European Subsidiary. This game has released recently on April 1, 2021 on mostly all the platforms. This game can be played on Microsoft Windows, PlayStation 4, PlayStation 5, Xbox One, Xbox Series X and S and Stadia.
Many players were waiting for this game eagerly after playing it's demo version. The players are enjoying this game to a great extent. The game offers both, single as well as multiplayer, modes. But the fans want more out of the game. When the concept of Multiplayer is taken into debates, not having the PvP put a big question mark on the game. So, does Outriders have a PvP mode?
PvP mode in Outriders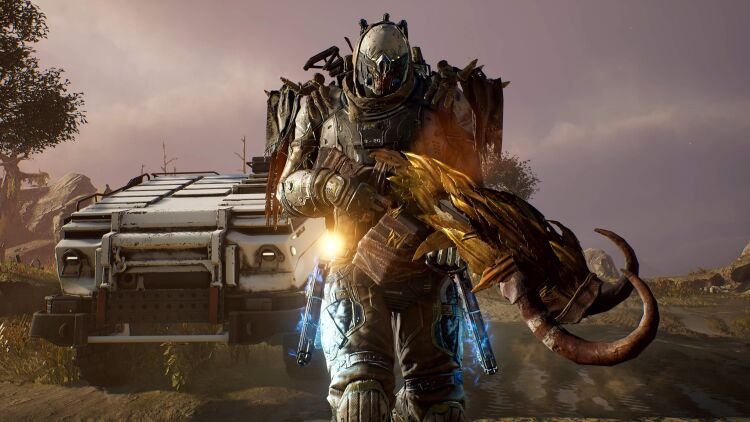 To clear out, Multiplayer Mode of Outriders is NOT a PvP mode. Rather, it is a mode in which we can fight with the help of strangers or our friends against Artificial Intelligence (AI). You would not be able to fight against real players in this game as of now. The developers have mentioned that 'they are committed to make the best single player and co-op RPG shooter out there'.
So, will we able to see a PvP in Outriders anytime soon? The PvP mode of Outriders should not be expected anytime soon from the developers. They have clearly mentioned their aim regarding the game. They have also mentioned that many fans were asking the same question about the PvP mode, but the game is dedicated to PvE right from the earliest concept. It is also difficult  for the developers to mould this type of game into a PvP multiplayer given that there are inherent balancing issues as players won't have the same equipment, abilities, and weaponry.
We can expect the developers to introduce PvP after the game put up it's foot in the shoes of gaming community. Meanwhile, in the near future, the developers will be only focusing on making PvE experience better for the players.
Latest News about Outriders : Outriders missing HUD bug , how to fix Party Joining Failure, Outriders Crashing for Xbox Series X users